ECHO Seminar: Dr. Jennifer Moody, Morphocell Technologies
January 28, 2020 @ 11:00 am

-

12:00 pm

EST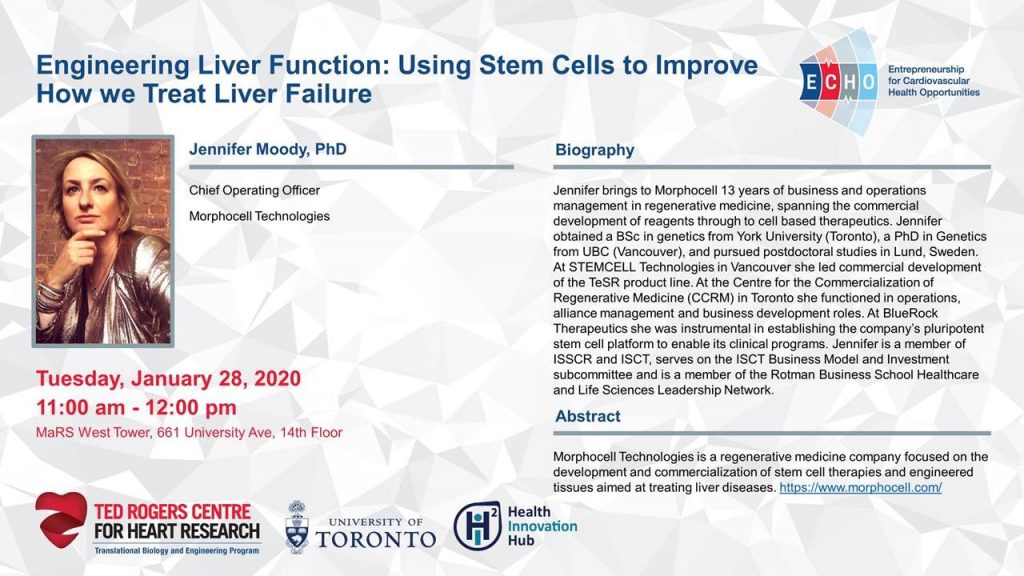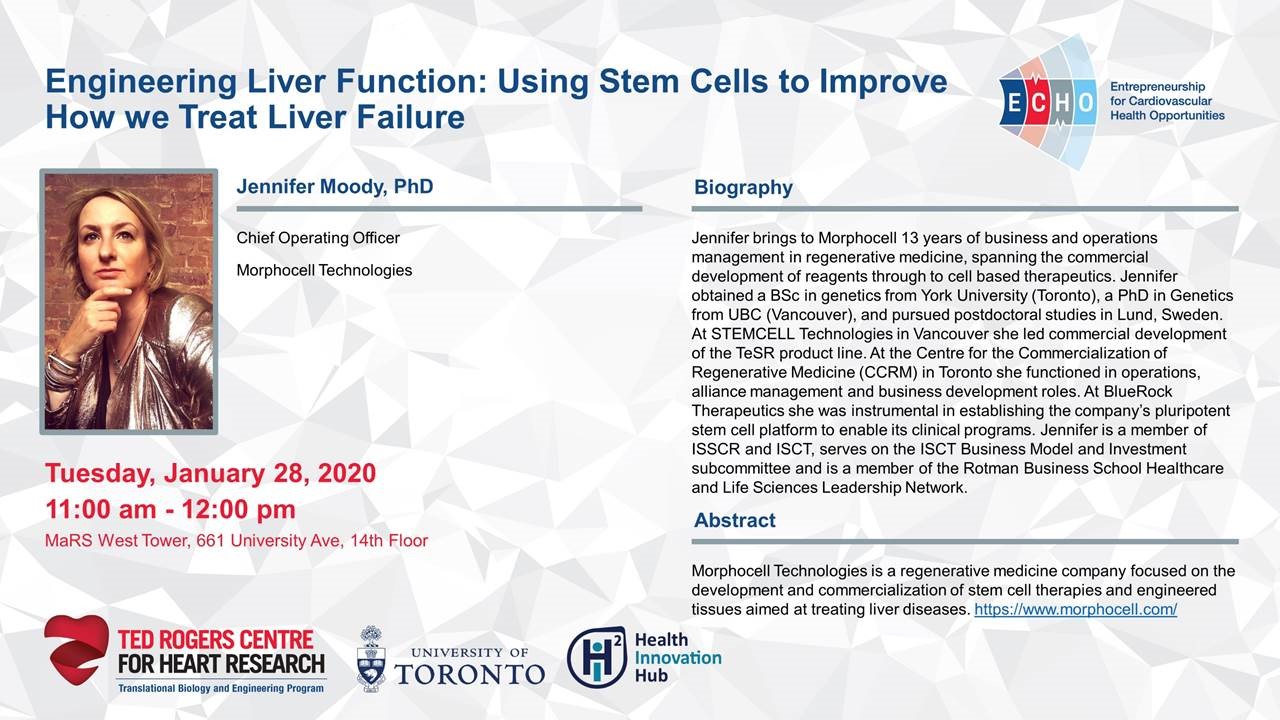 Please join us for an ECHO (Entrepreneurship for Cardiovascular Health Opportunities) seminar featuring Dr. Jennifer Moody (Chief Operating Officer, Morphocell Technologies) on Tuesday January 28, 2020 (11 am – 12 pm) in the TBEP lounge (MaRS West Tower, 661 University Ave, 14th floor).
Dr. Moody's presentation entitled, "Engineering Liver Function: Using Stem Cells to Improve How we Treat Liver Failure", will feature an overview of Morphocell Technologies, its technologies and the story behind its success. Morphocell Technologies is a regenerative medicine company focused on the development and commercialization of stem cell therapies and engineered tissues aimed at treating liver diseases.
Light refreshments will be served.
ECHO is an entrepreneurship training program, funded and organized in a partnership between (i) the Translational Biology and Engineering Program (TBEP), the University of Toronto component of the Ted Rogers Centre for Heart Research, and (ii) the Health Innovation Hub (H2i).