The Ted Rogers Centre holds an annual ECHO Pitch competition: a special event where five top cardiovascular health start-ups compete for funding from a $250,000 pool in front of a panel of judges and a live audience. This page shows the agenda for our most recent event in October 2022.
These five finalists have been selected from the Ted Rogers Centre for Heart Research's Entrepreneurship for Cardiovascular Health Opportunities (ECHO) program, where they received 12 months of hands-on entrepreneurship training and mentorship.
Event Details
What: ECHO PITCH 2022
When: Thursday, October 13, 2022
Time: 3 – 8:00 p.m. EST
Where: Malaparte – TIFF Bell Lightbox – 350 King St. W., 6th Floor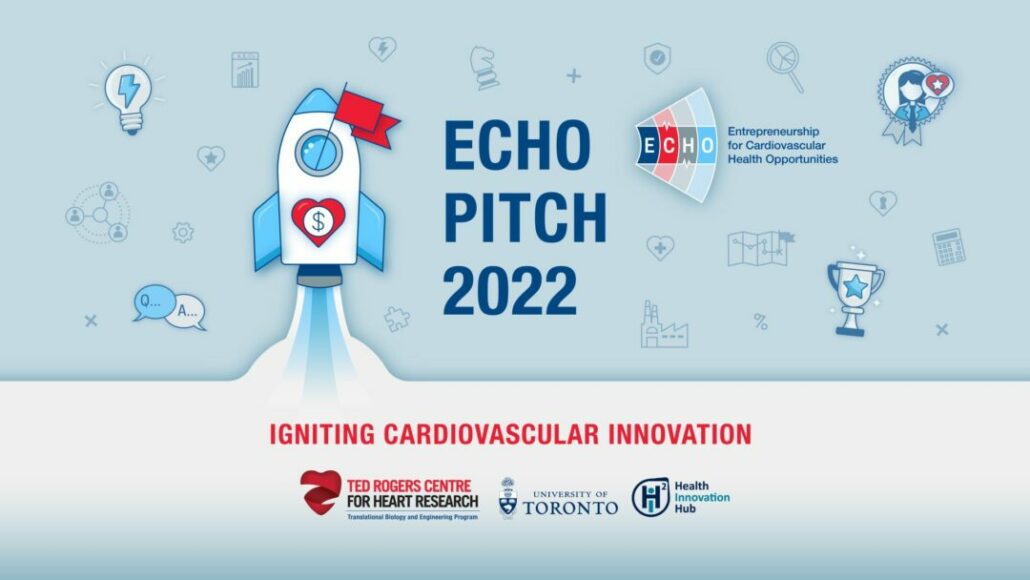 Note: this event has now passed.
What can you expect?
Watch five inspiring innovators of cardiovascular technologies pitch their novel ideas.
Meet, connect and share ideas with exceptional entrepreneurs, scientist, clinicians, business leaders and investors.
Gain insights from a multi-sectoral panel of judges as well as expert keynote speakers.
Enjoy an afternoon of entertainment, food and beverages.
Join us to learn, network, and set your entrepreneurial spirit free!
ECHO PITCH will feature five pitches, a keynote speaker, and a dinner reception and award presentation.
Time
Details
3:00 – 3:30 PM
Registration & Networking
3:30 – 3:40 PM
Introductions
Dr. Soror Sharifpoor
Director-Strategy & Translation, Translational Biology and Engineering Program, University of Toronto, Ted Rogers Centre for Heart Research
Prof. Timothy Chan
Associate Vice-President and Vice-Provost, Strategic Initiatives, University of Toronto
Dr. Mansoor Husain
Executive Director, Ted Rogers Centre for Heart Research
3:40 – 4:10 PM
Fireside Chat
Mr. Kris Shah
President, Baylis Medical Technologies
Prof. Paul SanterreTechnology and Commercialization, University Health Network
Co-Director, Health Innovation Hub (H2i)
4:10 – 4:55 PM
Pitch Competition – Session 1
Dr. Soror Sharifpoor
Director-Strategy & Translation, Translational Biology and Engineering Program, University of Toronto, Ted Rogers Centre for Heart Research
Pitch-1: Balliscor
Pitch-2: Flora Bioworks
4:55 – 5:15 PM
Break
5:15 – 6:15 PM
Pitch Competition – Session 2
Pitch-3: Magellan Biomedical
Pitch-4: VitalTracer
Pitch-5: Vitresonic
6:15 – 6:45 PM
Keynote Presentation
Dr. Matthew Banet
President, Sibel Health
6:45 – 8:00 PM
Dinner Reception & Award Presentation
Prof. Craig Simmons
Scientific Lead, Translational Biology and Engineering Program, University of Toronto, Ted Rogers Centre for Heart Research
8:00 PM
Program Close
Fireside Chat
ECHO PITCH 2022 will feature an intimate session with Kris Shah, President of Baylis Medical Technologies.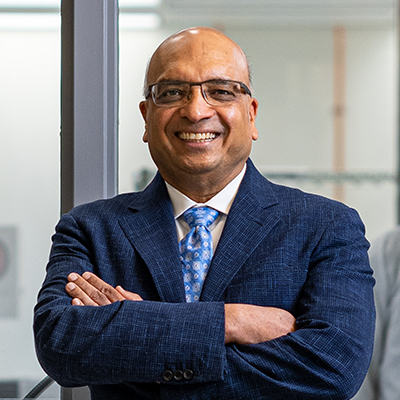 Kris Shah
President, Baylis Medical Technologies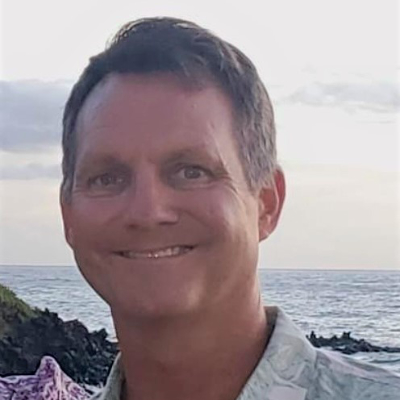 Matthew Banet, PhD
President, Sibel Health
ECHO Start-up Finalists
Congratulations to the five companies in our 2021-22 ECHO program that made it to this final stage. They are: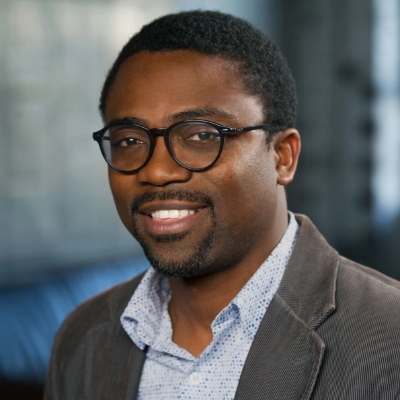 Dozie Amuzie
Head, Johnson & Johnson Innovation – JLABS Canada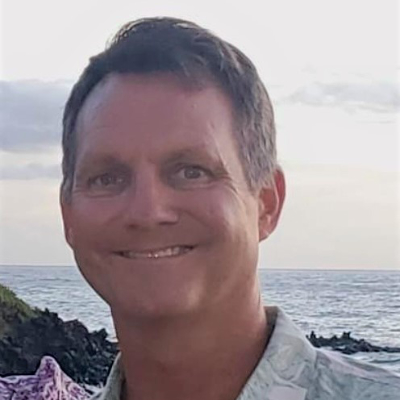 Matthew Banet
President, Sibel Health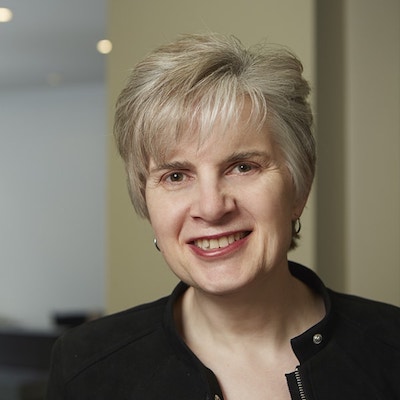 Jacki Jenuth
Partner, Lumira Ventures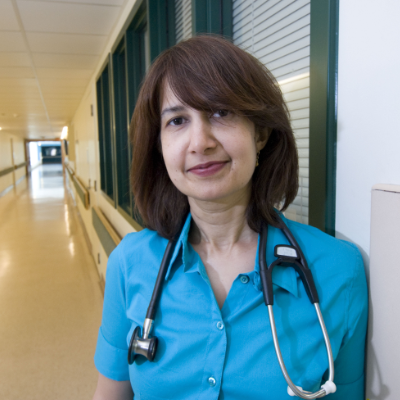 Seema Mital
Scientific Lead, Cardiac Precision Medicine Program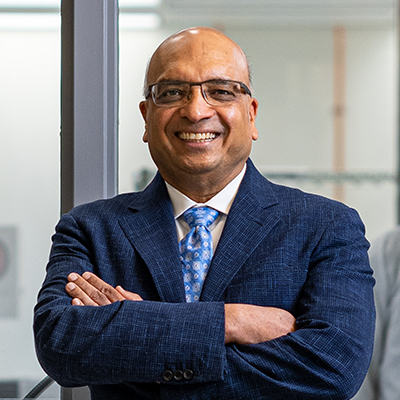 Kris Shah
President, Baylis Medical Technologies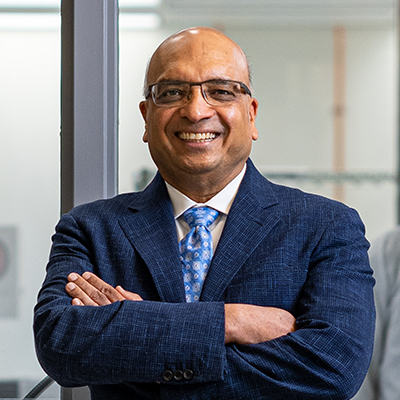 Kris Shah
President, Baylis Medical Technologies
Kris Shah is the president of Baylis Medical Technologies, a leader in the development and commercialization of innovative medical devices in the fields of radiology and neurosurgery. Headquartered in Canada, the company also provides contract manufacturing services to some of the world's leading medical device companies. Kris joined Baylis Medical Company in 1989 as a co-founder and served as president from 2015 until the company was acquired by Boston Scientific in 2022. Baylis Medical Company is a leading developer, manufacturer, and distributor of specialized medical devices for interventional cardiology. The company had previously divested its Interventional Pain Management business to Kimberly Clark (now Avanos) in 2009, and its Bone Tumor Ablation business (OsteoCool) to Medtronic in 2016. Kris also co-founded the consulting business OME Group in 1991, which was sold to Ernst and Young in 2011. Kris is an active board member for AdvaMed Accel, Intellijoint Surgical and Profound Medical. In the past he has served on the boards of Venture Lab, MEDEC, and the Business Advisory Committee of HTX and Conavi Medical. His list of accomplishments includes numerous patents, the Ernst and Young Entrepreneur Award for Healthcare in Quebec (2011) and the University of Waterloo Alumni Achievement Award (2014). Kris has a B.Sc. in Electrical Engineering from the University of Waterloo. He resides in Mississauga with his wife, Neelam, and their three daughters.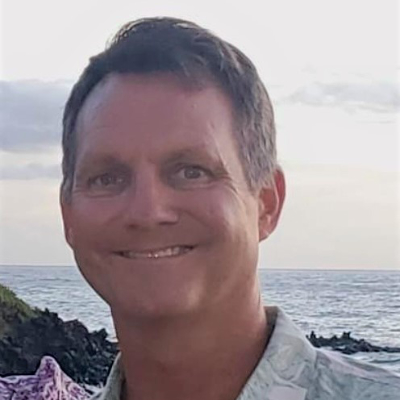 Matthew Banet, PhD
President, Sibel Health
Matthew is president of Sibel Health, a cutting-edge medtech company focused on commercializing wearable sensors for patients in both the hospital and home. Prior to this role, Matt founded toSense Inc.—purchased by Baxter in April 2020—and served as the company's President and Chief Scientific Officer. In this capacity, Matt directed projects relating to fundraising, development of new hardware platforms and algorithms, intellectual property, sales/marketing, clinical studies, and regulatory. He was the driving force behind the company's novel wearable medical device—the CoVaTM Necklace—the first-ever FDA-cleared wearable for measuring stroke volume, cardiac output, and fluids from patients suffering from congestive heart failure. Before toSense, Matt founded three successful companies before the age of 40, and all in different industries, and all resulting in a financial exit. His first, Active Impulse Systems, developed a novel optical measurement of metal films for the semiconductor industry, and was purchased by Philips Electronics. After that, Matt founded Networkcar (which later became NetworkFleet), a leader in automotive telematics that was ultimately purchased by Verizon Wireless. And after that, he founded Sotera Wireless, a San Diego-based medtech company marketing the first-ever FED-cleared wearable monitor for measuring all vital signs, and particularly cuffless blood pressure. Sotera was purchased by Foxconn in 2017.
Matt's areas of expertise include the development of innovative physiological measurements; product design for medical devices; drafting/prosecuting intellectual property; and drafting/prosecuting regulatory filings. He received his Ph.D. from MIT (where he was the Institute's Kodak Fellow) and his undergraduate degree from University of California, San Diego. He is a registered U.S. Patent Agent, and the named inventor on over 300 pending and issued patents. In his spare time, Matt enjoys playing fast-pitch baseball, golf, and exercising to keep his blood pressure (as measured by either cuffless or cuff-based technologies) as low as possible. With his wife, Candice, he has also owned a martini bar in Maui. He survived stage-3 cancer in 2018.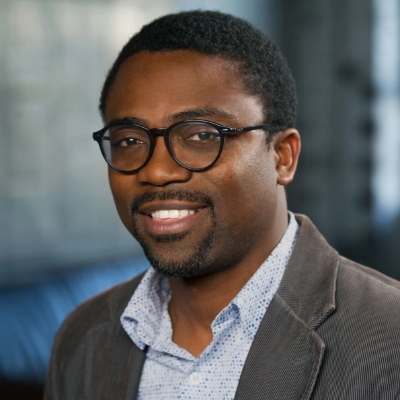 Dozie Amuzie, DVM, PhD, DACVP, DABT
Head, Johnson & Johnson Innovation – JLABS Canada
As Head of Johnson & Johnson Innovation – JLABS Canada, Dozie is responsible for external engagement, innovation sourcing, company onboarding, portfolio management, operational excellence, educational programming and P&L. He catalyzes and supports the translation of science and technology into valuable solutions for patients and consumers across the pharmaceutical, medical device, consumer and healthtech sectors. Dozie joined the JLABS team from the Nonclinical Safety – Pathology function of the Discovery, Product Development and Supply Organization at the Janssen Pharmaceutical Companies of Johnson & Johnson where he led the US Discovery and Project Pathology team. Dozie and his team helped drive the acquisition and internal discovery of over 20 biopharmaceutical entities across 10 modalities from early discovery to clinical development, and some up to approval. Dozie also initiated and led the cross-functional oligonucleotide working group that has helped shape strategies for RNAi therapies in discovery and was a critical driver for understanding the pathobiology of cancer immunotherapies in discovery and development. Dozie earned a dual-major Ph.D. in Comparative Medicine and Integrative Toxicological Sciences at Michigan State University and completed a residency in Veterinary Pathology at Michigan State. He also received a D.V.M from University of Nigeria and is a Diplomate with American Board of Toxicology, as well as a Diplomate of American College of Veterinary Pathologists.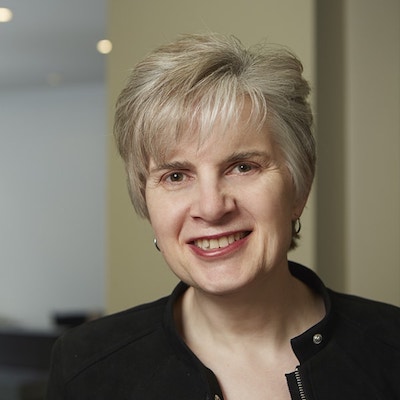 Jacki Jenuth, PhD
Partner, Lumira Ventures
With over 20 years of life science, IT and business development executive-level experience, Jacki is a key member of the senior investment team sourcing, conducting diligence on, structuring deals terms for and working closely at the board level with portfolio companies. Jacki has a strong reputation for providing the focus, clarity and cohesion required to drive projects from efficient inception to effective completion. Jacki focuses on early to mid-stage private companies involved in all aspects drug discovery and development utilizing a variety of platforms from complex biologics to small molecules in a variety of indications including oncology, neurology, rare disorders and inflammatory diseases. In addition to her investment activities, Jacki is also Lumira's COO with responsibilities that include directing all aspects of Lumira Ventures' information technology initiatives having developed a world class venture capital analytics platform. Prior to joining Lumira Ventures, Jacki worked at Base4 and Open Text Inc. where she developed, sold and provided support for enterprise content management solutions targeted to the biotechnology and pharmaceutical industry in North America and Europe. Jacki has published several scientific articles and two book chapters, and is the recipient of three major academic research awards.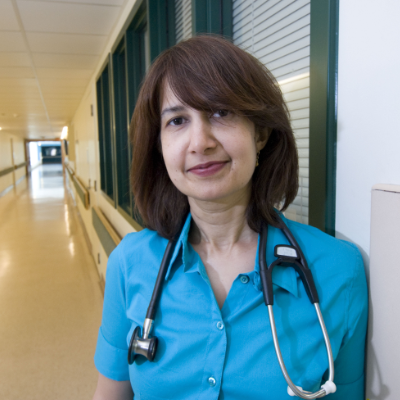 Seema Mital, MD, FACC, FAHA, FRCPC
Scientific Lead, Cardiac Precision Medicine Program
Dr. Seema Mital is a Heart Failure and Transplant Cardiologist and Head of Cardiovascular Research at the Hospital for Sick Children, Toronto. She is Professor of Pediatrics at the University of Toronto and a Senior Scientist at the SickKids Research Institute. She is also the Heart and Stroke Foundation of Canada / Robert M Freedom Chair of Cardiovascular Science, and Scientific Lead of the Ted Rogers Centre for Heart Research. Mital has a strong translational research program focused on genomics, pharmacogenomics and stem cell applications to model childhood heart disease and discover new therapies. She has extensive experience in the genetics/genomics of congenital heart disease and heart failure, personalized medicine and clinical trials. She established the SickKids Heart Centre Biobank, a multi-centre biorepository of children and adults with childhood onset heart disease for genomics research, one of the largest international repositories of its kind. Mital is the Principal Investigator of the CIHR-funded INSERT-HCM multi-centre project aimed at implementing digital health technology, the NIH-funded Pediatric Heart Network for clinical trials, and leads the international ERAPerMed funded PROCEED network for Personalized Genomics in congenital heart disease.