The Ted Rogers Centre for Heart Research came into being after the largest private donation in the history of Canadian health care. About six years after the visionary entrepreneur Ted Rogers died of heart failure, the Rogers family made an unprecedented $130 million donation to pioneer a collaborative effort to study that same disease.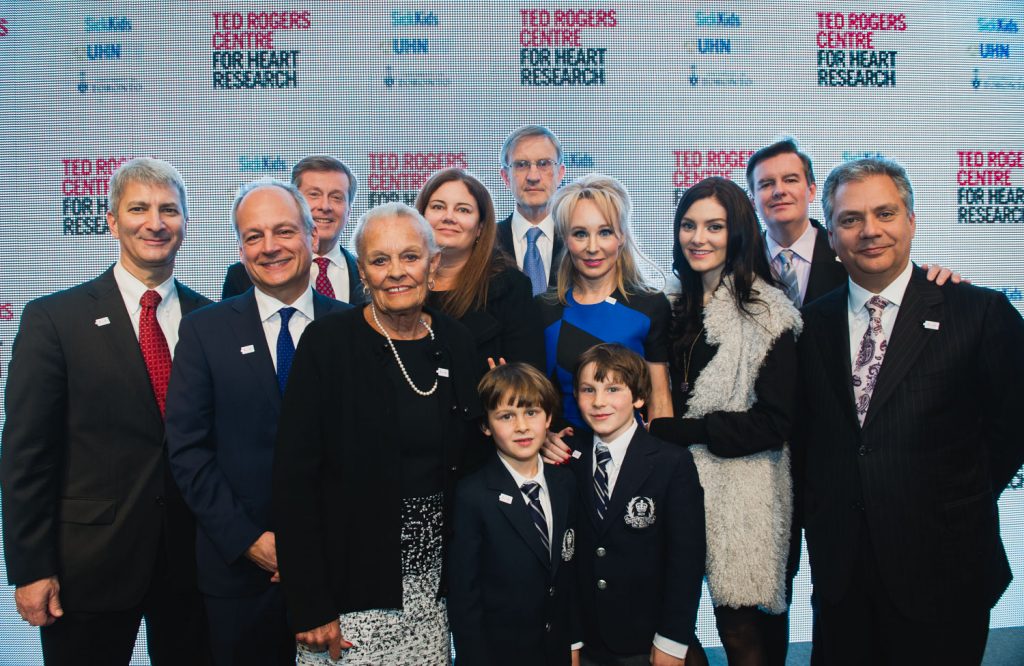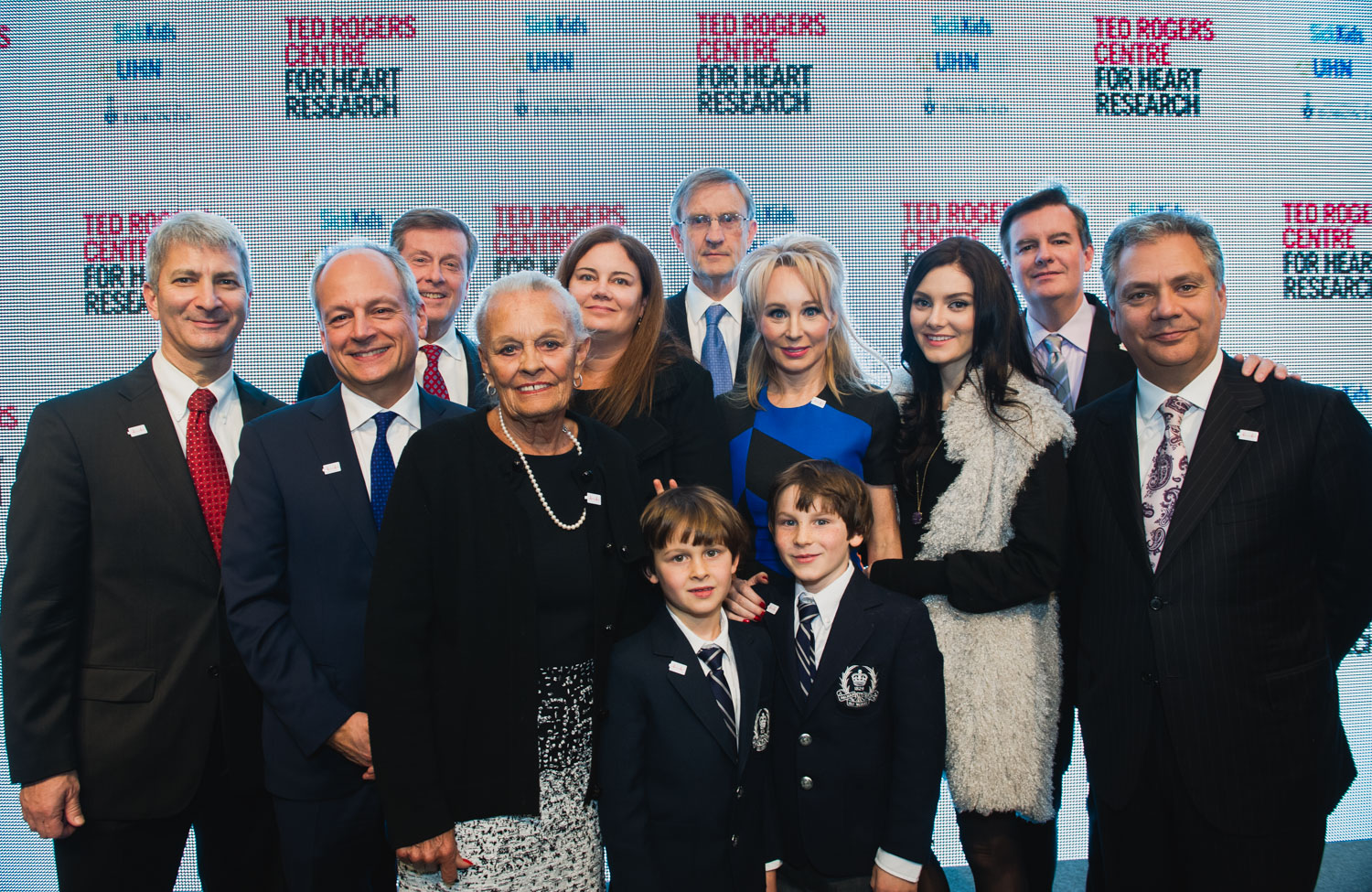 Ted Rogers believed that advances in heart failure could be made with the right expertise, passion and tools. "Our children and I wanted to do something very meaningful in Ted's memory," said Loretta Rogers at the Centre's launch in November 2014. "Heart failure took Ted from us when he was 75 years old. In the future, we want fewer Canadians to experience heart failure and to have those who do, live much longer."
Innovative into his twilight years, Ted Rogers knew the varied expertise in medicine and science along University Avenue in Toronto could be assembled toward one common purpose. This was his special vision for advancing cardiac care.
In 2011, three years after Ted Rogers' passing, The Hospital for Sick Children, University Health Network and the University of Toronto began to establish a framework that would ensure the right pieces were in place to fulfill a gift of such magnitude. In 2014 the Centre was formally announced, with each partner matching the Rogers donation to create an unprecedented $270 million commitment to make an impact on one of Canada's costliest diseases.
That the gift arrived during such an uncertain period in health-care research funding speaks even further to its importance. Now, by using expertise in genetics, regenerative medicine and clinical innovation, the Centre can pursue the best possible management of heart failure – including new treatment approaches that will change everything.
Said Ontario Minister of Health Eric Hoskins at the Centre's launch: "The size and scope of this contribution is unprecedented. Medical research of this kind asks us to imagine a better future. It is the bridge between life-threatening and life-changing treatments – or even a cure. In other words, it gives us hope."