International Conference on Aging Innovation and Rehabilitation (ICAR)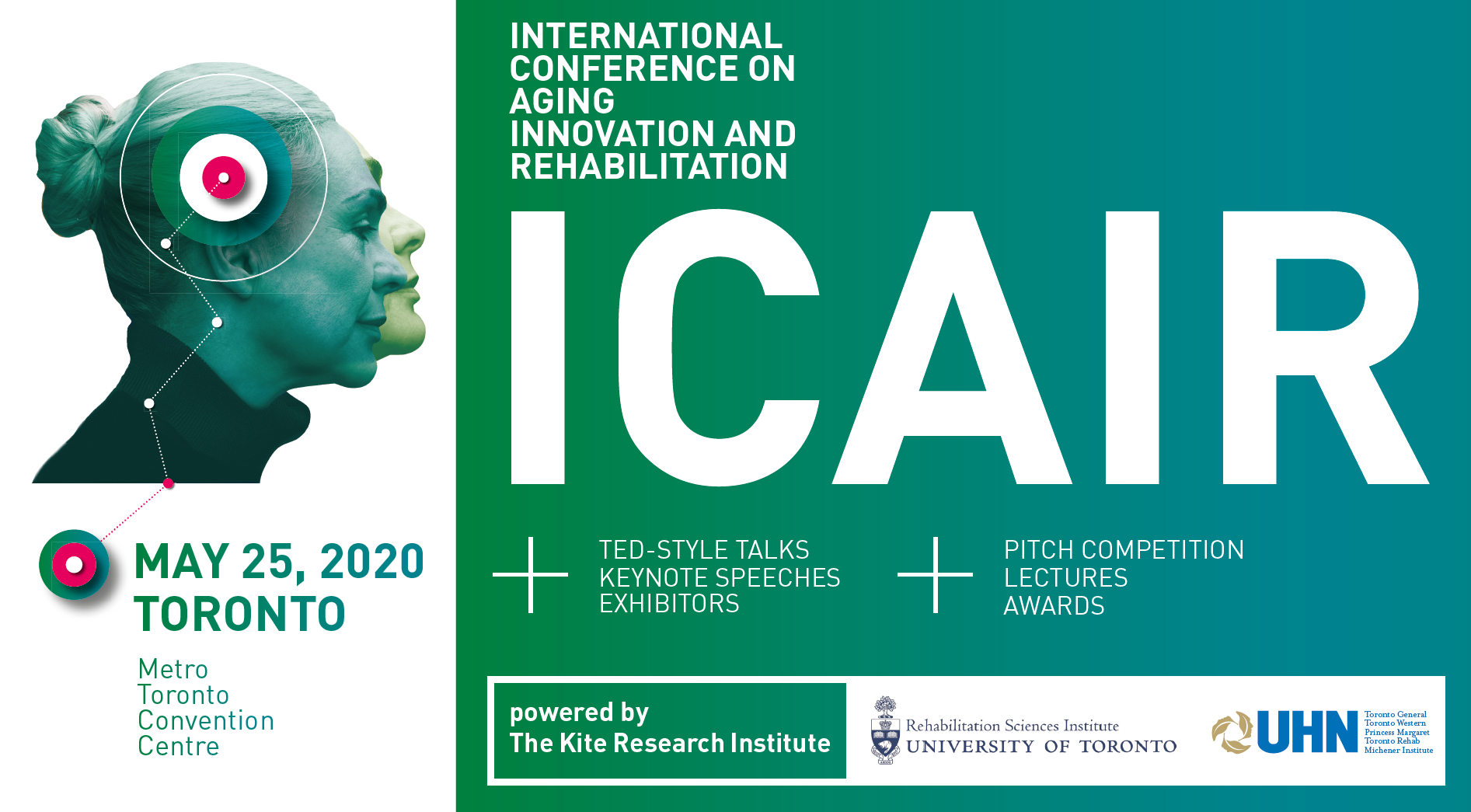 The International Conference on Aging, Innovation and Rehabilitation (ICAIR) is a an important cross-disciplinary event that brings together the leading researchers, scientists and entrepreneurs currently working to improve the lives of people around the world who live each day with the impacts of illness, disability and aging.
ICAIR is a unique conference destination designed to help researchers, academics, students, entrepreneurs and other innovators share research and academic success stories, build and foster relationships across disciplines, and encourage cross-pollinations of communication, research and ideas.
ICAIR is being hosted jointly by The KITE Research Institute at the University Health Network (UHN) and the Rehabilitation Sciences Institute (RSI) at the University of Toronto and includes significant input and participation from other clinical, and research institutions and hospitals.
The schedule of events at ICAIR includes keynote remarks, TED-talk like programs, poster viewing and judging, elevator pitch sessions for up-and-coming scientists, and an entrepreneurial pitch competition that includes sizeable monetary prizes. For program and registration details, please go to the event website: https://kite-uhn.com/icair/info.