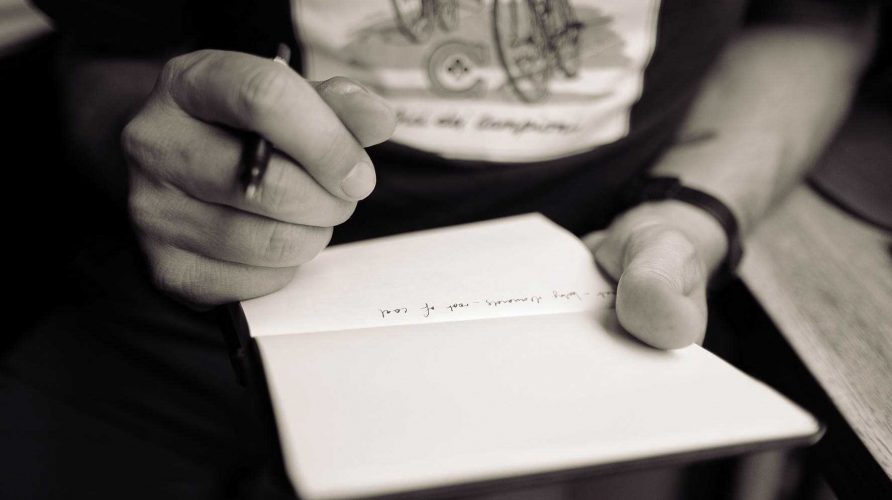 On Feb. 19th, the Ted Rogers Centre will host its first-ever expressive writing workshop for people living with heart failure. As a non-medical extension of therapy, expressive writing can deliver positive physical and emotional benefits, particularly when done in a safe and supportive environment with others and guided by a facilitator.
Heart failure is the world's fastest growing cardiovascular disease and impacts people across the lifespan. More than one million Canadians live with heart failure – a number projected to grow 25% in the next two decades. It is a leading cause of hospitalizations and of mortality.
Still, there are new reasons for hope. Breakthroughs in treatment and self-care, targeted medicines, the rise of stem cell therapy and genomics that can detect and even prevent heart failure are changing this forecast.
Meanwhile, for those who live with this difficult disease, a significant body of research demonstrates that putting pen to paper or fingertips to keyboard can be beneficial to one's health.
Your host: Sharon Bray
Sharon Bray is a Toronto writer and educator who is a patient of our own scientific lead, Dr. Heather Ross at Peter Munk Cardiac Centre. A breast cancer survivor, Sharon developed heart failure in 2008.
Eight years prior, while living in California, Sharon initiated her first expressive writing programs for cancer patients, subsequently speaking at many health-care conferences, authoring two books on the subject, and leading an expressive writing group for faculty and students at Stanford Medical School.
Sharon is motivated to help others explore their thoughts and feelings through writing, and several months ago, began her most recent blog, Writing the Heart. "One of the ways for me to understand heart failure is to write from my lived experience, and I want to encourage others to do so as well," she says.
On writing with heart failure
For those living with a serious illness, expressive writing is proven to elicit many health benefits, including reduced stress, fewer doctor visits and improved sleep. In a group environment, writing about life with heart failure provides not only emotional release, but the community of support helps diminish loneliness that often accompanies a chronic disease.
"Turning your experience into poems and stories is a powerful way of helping you heal from the shock, trauma and upheaval of being diagnosed and living with a serious illness," Sharon writes in a blog entry. "Your stories matter. We find hope and wisdom in one another's stories. It's through story that we make sense of our lives, reclaim our voices, and even discover our words can touch others' hearts."
In the Feb. 19th workshop, Sharon will provide a safe, supportive and confidential environment where people are free to write about anything. Writing prompts often stem from the medical experience of living with heart failure, touching on elements like fear, treatments, a changing body, doctors as well as personal topics such as hope, memories, and family.
All writing happens inside the two-hour workshop and, after each exercise, participants have the opportunity to read aloud if they are comfortable to do so. There is no intention to critique or interpret someone's words; instead, responses focus on specific words or phrases that the listeners find powerful or moving.
"Honest writing helps improve the quality of life," says Sharon. "There's a transition that happens – it's felt in the body, but we can't make sense of it until it's spoken or on the page."
Tips to begin writing as healing 
While the greatest healing writing can provide is in the group setting, there are many ways to begin writing on your own.
Choose a time in your day where you are typically alone and find a comfortable place to reflect.
Write three times a week on any topic without censoring yourself.
Start with 15 minutes, write whatever matters to you at that moment. Re-read your story and highlight words/phrases that stand out. Start your next piece of writing with those words/phrases.
Unstructured poetry can be a natural way to begin writing.
Find inspiration to write anywhere: a favorite tea cup, trees outside the window, an interesting conversation overheard on the subway.
Carry a small notebook that can fit in our pocket and jot down anything you hear or see that could get you writing.
Use writing prompts to get going. Examples from Sharon: "When the doctor said…"; before heart failure / after heart failure; "I hope for…"; "I am most grateful for…"; fear, anger, disbelief; let your heart speak.