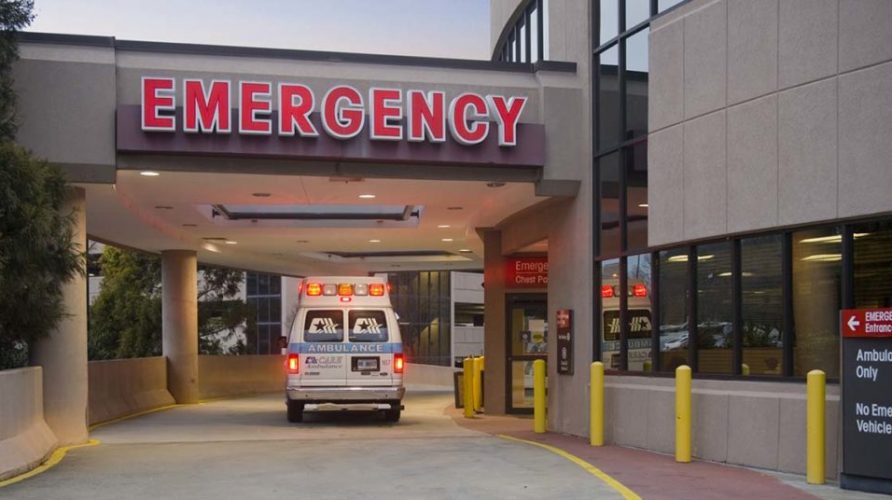 Researchers at Peter Munk Cardiac Centre (PMCC) and the Ted Rogers Centre are building a tool that will help physicians who are faced with critical decisions about how to best manage patients with heart failure in the emergency department.
Those decisions are highly consequential, explains Dr. Douglas Lee, PMCC cardiologist and Ted Rogers Chair in Heart Function Outcomes, who has long studied this key challenge. On one hand, symptoms might suggest a heart failure patient can be safely discharged when in fact he or she must be admitted, as the risk of mortality is too high.
On the other hand, some patients who are very likely to be stable in the short term are unnecessarily admitted to hospital. This places further economic burden on an already strapped health-care system, with heart failure applying a $3 billion toll every year.
"There is a perception that if you have heart failure, it's a bad disease, and people tend to think that everyone has the same prognosis," explains Dr. Lee, also senior scientist with the Institute for Clinical Evaluative Sciences. "In fact, there are gradations, and often a lack of appreciation for the different risks people may have."
Dr. Lee says there are "very few decision support tools like this one for acute heart failure that have been validated. We wanted to make sure it's better than doctors' decision-making, or else it won't be used."
New study in Circulation
Through a new study published in Circulation, researchers asked doctors to estimate a patient's risk before calculating the score in the tool – which is called the "EHMRG" calculator (more on that here). Specifically, they asked doctors to estimate the probability of the patient experiencing a bad event — or worse, death — in the ensuing seven days, post-discharge. In so doing, they compared doctors' decisions to a highly refined algorithm.
"What we found is that, generally, doctors didn't do too badly," says Dr. Lee. "However, the tool was a good adjunct that added incremental value to doctors' decision-making."
"Sometimes, patients may look well, but other factors suggest otherwise," he continues. "Doctors tended to think adverse events would happen to lower-risk patients, and thought high-risk patients would do well. It's an interesting paradox, and we're not sure why it exists."
And this is precisely why the EHMRG calculator comes in handy.
The tool is applicable to emergency department physicians who must decide whether to admit or discharge patients with heart failure, as well as cardiologists and internal medicine specialists, who are in a similar position – 40 per cent of heart failure patients are admitted to internal medicine).
Empowering doctors to make the best decision
"When patients say they want to go home, and their risk is low (as shown in the tool), then doctors can feel comfortable sending them home," says Dr. Lee. "Conversely, sometimes, patients will want to go home, but they're high risk. In those types of cases, doctors may want to admit them to hospital, even for a short observation period."
Dr. Lee hopes the tool will empower doctors to discharge more low-risk patients quickly from the emergency department, which at once improves their quality of life, frees up beds for higher-risk patients, and saves the system substantial health-care costs.
"Physicians may not think of personalizing risk and instead use a one-size-fits-all approach," says Dr. Lee. "While patients with heart failure are, on average, higher risk than others, we must make more precise estimates of the risk – and tools like this will help."Heart failure is a leading cause of hospitalization across North America, and is believed to be the world's costliest disease to manage.