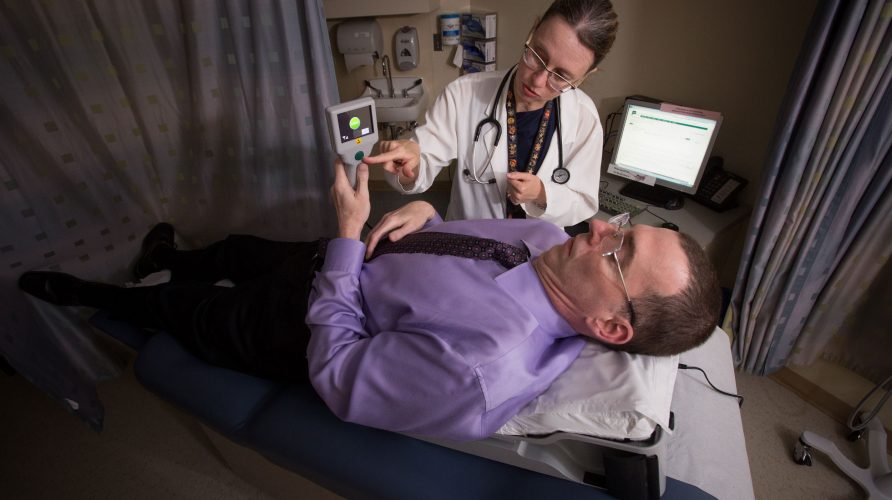 At least one million​​ Canadians currently live with heart failure, and 50,000 new cases are diagnosed each year. These numbers cost the Canadian health-care system more than $3-billion annually, according to the Heart Research Institute (Canada).
"We have an epidemic of heart disease, more specifically heart failure. And we can't keep doing big-box medicine," says Dr. Heather Ross, director of the Ted Rogers and Family Centre of Excellence in Heart Function and a cardiologist at the Peter Munk Cardiac Centre (PMCC).
While medical advances in Canada are helping to treat those with heart disease, there are new systems that put the onus, as well as the power to drive an individual's health, back in the hands of the patient.
Digital medicine
Innovations in heart failure research are spearheaded at the University Health Network site of the Ted Rogers Centre for Heart Research, which is an integral program at the PMCC. Here, Dr. Ross and her team are using smartphone apps, digital platforms and even a Bluetooth-enabled monitor implanted into a patient's lungs to help manage symptoms and triggers of heart failure, educate patients and limit hospital visits.
Cardiovascular disease is one of this country's largest killers. Someone in Canada dies every seven minutes from a heart attack or stroke, according to the Heart and Stroke Foundation of Canada.
With this advanced technology, healthcare providers can offer timely, optimal and efficient patient care with real-time patient data in the hopes of reducing the strain on Canada's healthcare system.
"Virtual care has been a term that has been thrown around, but I think this is virtual care on steroids," says Dr. Ross. "What we have is a set of virtual tools to enhance self-care and to enlist patients in their own care, because patients are the largest work force in healthcare."
The main objective is to create an easy-to-use, patient self-care and treatment program that is both mobile and electronically based. Patients don't need to go to the clinic as often, and they can track symptoms and progress at the touch of a button, showing them how lifestyle choices can have an effect on heart health.
Dr. Ross leads the Comprehensive Program in Heart Function, a core element of the Ted Rogers Centre.
~~~~~~
Photo: Nurse Practitioner and Ted Rogers Centre member Meredith Linghorne shows a patient how to use CardioMEMS, a mobile application system that allows real-time measurement of a patient's fluid status. (Courtesy: Peter Munk Cardiac Centre/The Globe and Mail)