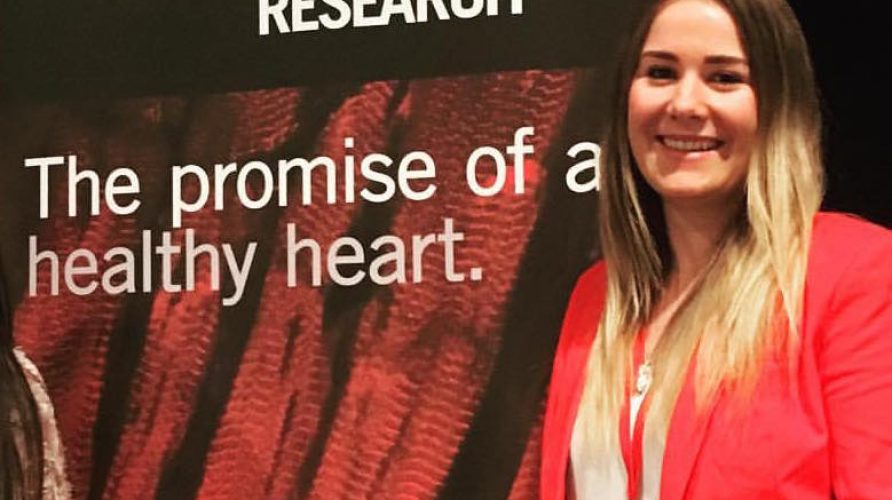 Written by Jillian Macklin
After waiting for years, when that day finally came – when I was accepted into University of Toronto's combined MD/PhD Program – I reflected on what and who got me here, including my family, past and present mentors, and peers. I realized, though, that what really got me serious about my career as a clinician scientist was the tight-knit community of the Ted Rogers Centre for Heart Research.
On my first day of graduate school, my supervisor Dr. Slava Epelman and I were notified of being awarded an Education Fund award from the Ted Rogers Centre. This not only provided me with the funds to complete my research project, but opened many doors to meeting some of the leading scientists and physicians in my field – who eventually became collaborators and friends.
In Ted Rogers Centre research exchanges, I heard first-hand of the research progress happening around our community. At the Ted Rogers Centre's first-ever scientific symposium in 2016, I was asked to present my research – surreal for a trainee at my stage. This environment where people took interest in trainees, where we felt equal and empowered, was vital in keeping me motivated and focused on my career.
The experience highlighted that whether you are one year into a training program or have been practising for 30 years, everyone has an experience that makes them think differently or able to offer a new perspective. We really are working toward the same goal. The Ted Rogers Centre leadership also taught me to value success – not only measured by grades or awards, but also by personal growth that we need to take the time to celebrate and reflect on throughout our long, rigorous training.
I soon became comfortable with asking questions and really connecting on a personal level to my colleagues and mentors. Whether bouncing ideas off of one another when I'd hit research roadblocks, finding equipment, or combining two fields to tackle a new research question, the Centre's welcoming community offered support. I know this mentorship will be just as important to me as I enter my clinician-scientist training.
In the next decade, I can only imagine how the Centre will develop and what discoveries will be made. I hope to be part of leading it one day. I encourage my fellow classmates and colleagues to get involved in this community, or a similar one in their own fields. I also encourage anyone to follow the stories and social posts of the Ted Rogers Centre – I know that my family has appreciated being involved in (from afar) what I work on and feeling part of the community themselves.
As I continue to train, I'll remind myself that there is something very special here in cardiovascular research. I often remember what the Centre's scientific lead Dr. Heather Ross says: "Test your limits." We are a community that will not stop when we are comfortable, will not stop when it doesn't work the first time, and are unafraid to try new things. Living on the edge of clinical science and medicine is a true privilege.