Shoumo Bhattacharya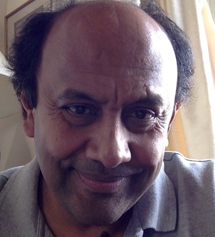 University of Oxford: British Heart Foundation Chair of Cardiovascular Medicine
Professor Shoumo Bhattacharya is a leading expert in cardiovascular science and molecular, cell and systems biology. His primary focus as British Heart Foundation Chair has been the development of novel therapeutics and targets in inflammation and fibrosis.
Prof. Bhattacharya studied medicine at the All India Institute of Medical Sciences in New Delhi, and trained in cardiology at Northwick Park and Hammersmith Hospitals, where he was also a MRC Training Fellow with James Scott. He followed this with fellowships at the Dana-Farber Cancer Institute with David Livingston, and was then a Wellcome Trust Senior Fellow at Oxford, working on mechanisms of heart development.
Christopher Chen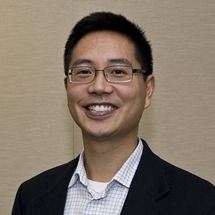 Boston University: Professor, Biomedical Engineering
Boston University: Director, Tissue Microfabrication Laboratory
Dr. Christopher Chen is an instrumental figure in the development of engineered cellular microenvironments in order to engineer cell function. The goal of Dr. Chen's research is to identify the underlying mechanisms by which cells interact with materials and each other to build tissues, and to apply this knowledge in the biology of stem cells, tissue vascularization, connective tissues, and cancer.
He has received many honors, including the Presidential Early Career Award for Scientists and Engineers, the Angiogenesis Foundation Fellowship, the Office of Naval Research Young Investigator Award, the Mary Hulman George Award for Biomedical Research, and the Herbert W. Dickerman Award For Outstanding Contribution to Science. He serves as fellow of the American Institute for Medical and Biological Engineering, and as a member of the Faculty of 1000 Biology, the Board of Trustees for the Society for BioMEMS and Biomedical Nanotechnology, and Defense Sciences Study Group.
He received a BA in biochemistry from Harvard, a M.Sc. in mechanical engineering from MIT, and PhD in medical engineering and medical physics from the Harvard-MIT Health Sciences and Technology Program. He earned his MD from the Harvard Medical School. Dr. Chen was previously assistant professor in biomedical engineering and oncology at Johns Hopkins University, the Skirkanich Professor of Innovation and founding director of the Center for Engineering Cells and Regeneration at the University of Pennsylvania.
Karen Hirschi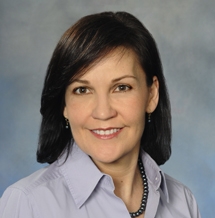 University of Virginia: Director, Developmental Genomics Center
University of Virginia: Alumni Professor of Cell Biology, School of Medicine
Professor Karen Hirschi is a world-leading expert in vascular development and regeneration. At Hirschi laboratory, a primary interest is to understand the cellular and molecular events leading to blood and blood vessel formation.
In a distinguished career that has brought her through Harvard Medical School, Baylor College of Medicine, Rice University, Yale and University of Virginia, Hirschi has made multiple key contributions to science. Of special note, she has significantly contributed to our understanding of the role of endothelial cells in the recruitment and differentiation of mural cells; identifying hemogenic endothelial cells as the source of hematopoietic stem cells during development; determining the role of retinoic acid in vascular and hematopoietic development; and decoding the origin and derivation of endothelial progenitor cells and their role in vascular repair.
Past president of the North American Vascular Biology Organization, Hirschi is currently on the National Advisory Council for the NIH National Institute of Biomedical Imaging and Bioengineering.
Mark Mercola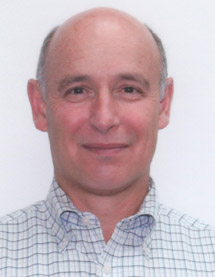 Stanford University: Professor of Medicine, Cardiovascular Institute
Professor Mark Mercola's research, drug screening, collaborations, patents and positions on editorial and advisory boards speak to his leading expertise in heart failure and bioengineering. Prior to his appointment at Stanford University, he was a member of Havard's department of cell biology and the University of California-San Diego's bioengineering department.
Mercolia co-founded the Conrad Prebys Center for Chemical Genomics (at the Sanford-Burham-Prebys Medical Research Institute), which operated as one of four large screening centers of the NIH Molecular Libraries screening initiative. In his career, Mercola has identified many factors involved in inducing and forming the heart, including that Wnt inhibition is vital for cardiogenesis – which led to large-scale production of heart tissues from pluripotent stem cells and development of robotic instrumentation for using stem cell models of heart disease for drug screening.
The Mercola Lab at Stanford is dedicated to discovering natural and synthetic molecules that stimulate the formation of new cardiomyocytes or preserve heart muscle function after injury or during chronic heart failure. The ultimate goal is to develop novel drugs that will regenerate the heart or preserve its function, ameliorating the quality of life for patients with heart disease.
Lynne Warner Stevenson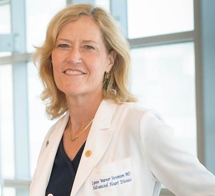 Vanderbilt University: Professor of Medicine
Vanderbilt Dept of Medicine: Director, Advanced HF/Transplantation Program
Prior to Vanderbilt, Dr. Lynne Warner Stevenson was faculty at Harvard Medical School for over two decades, where she became director of the school's Cardiomyopathy and Heart Failure Program. Before moving east to Boston, she spent 10 years at UCLA Medical Center, helping launch the UCLA Heart Transplant Program and Ahmanson Cardiomyopathy Center. She is an author on over 250 original publications and editorials, and in addition has been a writing member on 30 U.S. national guideline statements – addressing heart failure, cardiac transplantation, ventricular assist devices, arrhythmia devices, and decision-making in advanced heart failure.
Her research has focused on the physiology of relieving and preventing congestion in heart failure, tailoring therapies for individual patient profiles including bedside clinical assessment, and strategies of triage for high risk/high resource interventions. She has led NHLBI-sponsored studies for strategies of medical and device therapies in advanced heart failure, including the National Heart Failure Network and the INTERMACS Registry of ventricular assist devices.
She is committed to collecting and presenting contemporary data to inform decision-making for individual patients. Strong commitments for her remain training for the next generation to sustain the spirit of challenge, the patient-doctor relationship, and to ensure that all appropriate options including primary palliation are offered according to individual goals for life and care in patients with advanced heart disease.
Duncan Stewart (Chair)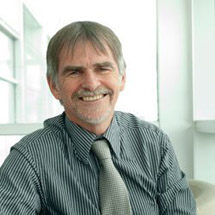 The Ottawa Hospital: Vice-President, Research
Ottawa Hospital Research Institute: CEO and Scientific Director
University of Ottawa: Professor, Department of Medicine
Dr. Duncan Stewart is a pioneering Canadian cardiovascular researcher, renowned for important discoveries in blood vessel biology, and translating them into benefits for patients and society.
Among them, Dr. Stewart helped uncover the importance of endothelial factors in health and disease, notably the role of the nitric oxide system in angiogenesis and of endothelin-1 in pulmonary hypertension. He is a leader in cell- and gene-based therapies for cardiovascular disease, a trailblazer in clinical trials for angiogenic gene therapy and enhanced progenitor cell therapy for heart repair, and gene-enhanced cell therapy for pulmonary hypertension.
Dr. Stewart has earned many distinctions, including the Dexter Man Chair of Cardiology and Research Achievement Award of the University of Toronto, and the Research Achievement Award of the Canadian Cardiovascular Society. Throughout his career, Dr. Stewart has demonstrated leadership in bringing diverse groups of clinicians and scientists together to put Canada on the world stage for translational cardiovascular and regenerative medicine research.
In May 2016, he was became president and scientific director of the Ontario Institute for Regenerative Medicine. Prior posts include head of cardiology at St. Michael's Hospital, executive director of the McLaughlin Centre for Molecular Medicine at the University of Toronto.