Ted Rogers Centre – *Special Seminar* – Dr. Michael McDonald
April 20, 2021 @ 4:00 pm

-

5:00 pm

EDT
Hello,
Please join us for a Special Seminar from Dr. Michael McDonald, Heart Failure/Transplant Cardiologist.
Seminar Title: Teaching the Heart and Timing the Beat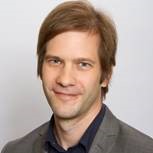 Dr. McDonald, MD FRCP, is a cardiologist with the Peter Munk Cardiac Centre/UHN and an Associate Professor, Division of Cardiology, UofT.
He serves as Director, Ted Rogers Centre of Excellence in Heart Function and Ajmera Heart Transplant Program. A clinician-teacher at PMCC and Sinai Health, his academic focus has been multi-level heart failure education. A member of the cardiovascular investigations unit and heart function, heart transplant, and ventricular assist device clinics, his clinical focus is the management of patients with advanced heart failure, implantable devices and cardiac transplantation. Areas of academic interest include clinical guideline development and knowledge translation, multilevel medical education, and quality improvement in heart failure.
Topic: TRCHR Special Seminar
Time: Apr 20, 2021 04:00 PM Eastern Time (US and Canada)