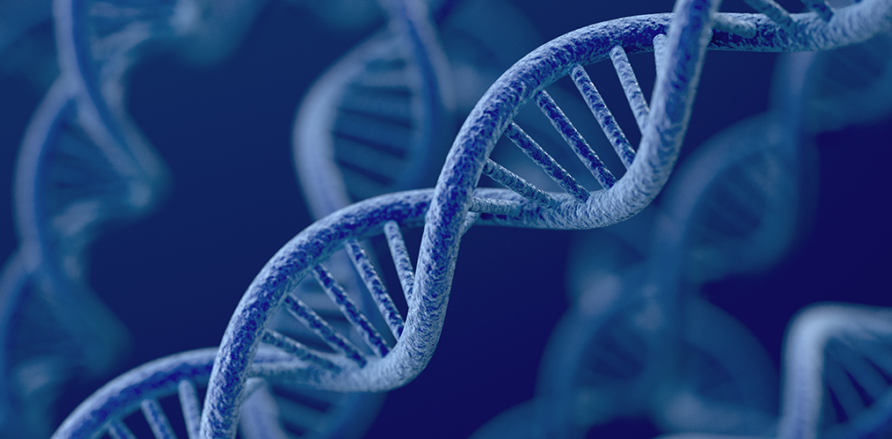 Researchers at The Hospital for Sick Children (SickKids) have used whole genome sequencing to detect genetic variants associated with childhood cardiomyopathy that would not have otherwise been found through standard clinical genetic tests. For the first time, the study analyzed both protein-coding and non-protein-coding regions of the genome in patients with cardiomyopathy. By using whole genome sequencing to analyze both regions, the team was able to double the number of cases where genetic causes could be identified compared to standard clinical genetic testing.
The findings highlight the potential for the use of whole genome sequencing to find the cause of cardiomyopathy in patients and families. The study was published today, March 14, 2022, in npg Genomic Medicine.
Exploring the 'hidden genome' for variants
Cardiomyopathy is a genetic disorder that can cause the heart to lose its ability to pump blood effectively and is one of the most common causes of heart failure and sudden cardiac death in children and adults. Although a third of cases are inherited, much of the underlying genetic causes remain undiscovered.
Led by Dr. Seema Mital, Scientific Lead, Ted Rogers Centre for Heart Research and Head of Cardiovascular Research at SickKids, the research team used whole genome sequencing to explore variants in the protein-coding as well as the non-protein-coding regions of the genome – which account for 98 per cent of the human genome – to find tiny defects, or variants, that cannot be detected using conventional genetic tests.
In one of the largest studies in this population, the team, which included clinicians and scientists, analyzed 200 families with cardiomyopathy enrolled in the SickKids' Heart Centre Biobank and confirmed the findings in close to 2,000 pediatric and adult patients from biobanks in England, Australia and India. Standard clinical genetic tests are typically able to find disease-causing genetic variants in only about a third of patients with cardiomyopathy. In the study, the team identified high-risk and likely disease-causing genetic variants in nearly 60 per cent of the cases investigated, by searching known genes as well as new genes that are not being captured in clinical tests.
"This work highlights the potential for the use of genome sequencing as a clinical tool for families where current genetic testing does not provide answers," says Mital. "Given that we found high-risk and likely disease-causing variants in almost twice as many families, the implications for improving the diagnostic journey and reducing stress and burden on families is immense."
First co-authors Robert Lesurf, Senior Bioinformatician and Abdelrahman Said, Research Associate in the Genetics & Genome Biology program at SickKids, applied cutting-edge computational, artificial intelligence, and experimental approaches to discover and validate the findings.
Dr. Philipp Maass, one of the study authors and a scientist in the Genetics & Genome Biology program at SickKids, says the team used heart cells to study how variants of the non-coding genome affected gene function.
"A strength of our high-throughput functional genomics and bioinformatics approach to variant discovery was that we were able to confirm changes in gene expression in patients who have these variants as further support for their functional effects," he says.
Precision variant discovery approach could be used to study other conditions
"Knowing what causes disease means we can look to develop targeted therapies that are directed at the root cause of the disease, rather than treating symptoms. This will also help cardiologists and geneticists who care for these families to screen family members who are at risk for developing cardiomyopathy in the future – an example of SickKids' Precision Child Health vision to provide individualized and preventive care to all patients," says Mital.
Strong international collaborations and access to biobanks from around the world were critical to studying the rare condition, says the team. That includes the Heart Centre Biobank, funded by the Ted Rogers Centre, one of the largest international biorepositories for childhood onset heart disease in the world, and the largest in Canada.
Dr. Stephen Scherer, one of the study authors, Senior Scientist in the Genetics & Genome Biology program, Director of The Centre for Applied Genomics (TCAG), and Chief of Research at SickKids, notes: "Our findings provide a blueprint for 'precision variant discovery' which could allow others to apply this approach to study a wide variety of other genetic conditions – this is a big win for the genomics community and for patients and families."
Dr. James Ellis, a study author and senior scientist in Developmental & Stem Cell Biology, says further research on patient stem cells is already underway to study how these novel gene changes cause cardiomyopathy.
This project was funded by the Ted Rogers Centre for Heart Research, Canadian Institutes of Health Research and SickKids Foundation.