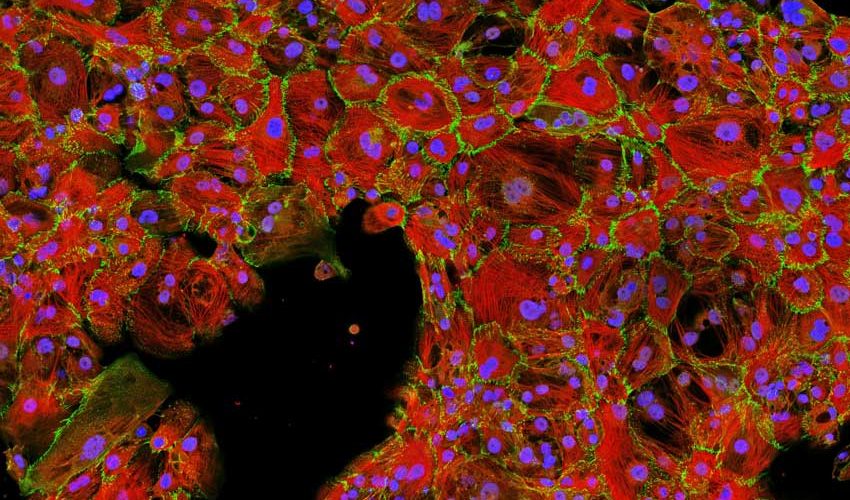 The fifth Education Fund competition at the Ted Rogers Centre for Heart Research has resulted in 11 emerging researchers receiving grants in 2019. Due to their collaborative nature, these projects involve 30 principal investigators across our partner institutions.
Our Education Fund has now run from 2015 through 2019, during which time the Ted Rogers Centre has funded 68 trainees, providing $1.4 million in start-up style grants.
The annual competition is designed to attract a diverse pool of talent in basic science and clinical research. Through this investment arm, the Ted Rogers Centre can support post-doctoral and graduate students with novel ideas on heart failure – spanning basic and applied sciences, engineering and clinical health sciences.
2019 Education Fund Award Winners
Congratulations to these outstanding young researchers whose research projects can bring new insights to the field of cardiovascular research, and have the potential to translate from lab to clinic down the road.
"Electron microscopy: the first diagnostic blood test for ATTR and AL amyloid cardiomyopathy"
– Natalie Galant (PI: Avijit Chakrabartty, UHN)
"Epigenetic and metabolic control of diabetes-induced heart failure"
– Rathnakumar Kumaragurubaran (PI: Jason Fish, UHN)
"Heart regeneration with pluripotent stem cell-derived cardiomyocytes"
– Rocco Romagnuolo (PI: Michael Laflamme, UHN)
"Mixed-method-informed statement on referral and access to HF Clinics"
– Adeleke Fowokan (PIs: Sherry Grace, Lusine Abrahamyan, UHN)
"Lysine demethylase 8 (Kdm8) epigenetically regulates dilated cardiomyopathy by histone demethylation"
– Abdalla Ahmed (PI: Paul Delgado Olguin, SickKids)
"An in vitro model of cardiac fibrosis to study the crosstalk between hiPSC-cardiomyocytes and patient-derived fibroblasts"
– Wenkun Dou (PI: Yu Sun, U of T)
"Development of a D-PHI tissue-engineered heart repair patch"
– Yizhou Chen (PI: Paul Santerre, U of T)
"Molecular and functional maturation of engrafted pluripotent stem cell derived cardiomyocytes"
– Juliana Gomez (PI: Michael Laflamme, UHN)
"Novel MR imaging-based early diagnostics for heart failure in diabetics"
– Sadi Loai (PI: Hai-Ling Cheng U of T)
"A novel cardioprotective role of type I interferon in hypertensive heart disease"
– Rysa Zaman (PI: Slava Epelman, UHN)
"B-cell deficiency lowers blood pressure in mice"
– Luke Dingwell (PI: Mansoor Husain UHN)