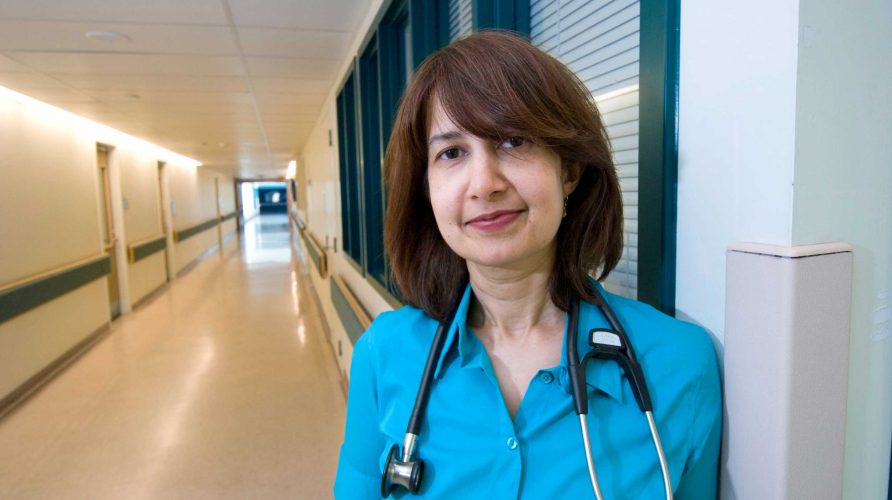 Babies born with cyanotic heart disease, marked by a distinctive bluish skin tone, require at least one surgery in infancy to survive. Such surgeries can repair the defect, but as time goes on these children may require more invasive procedures and even a heart transplant.
One of the most common causes of cyanotic heart disease is tetralogy of Fallot (TOF), which puts children and adults at risk of right heart failure. Another lesion, transposition of the great arteries (TGA), can cause left heart failure and these infant patients must have surgery within three weeks.
"Unfortunately, we lack genetic insight into these conditions," says Dr. Seema Mital, head of cardiovascular research at SickKids Hospital and of the Ted Rogers Centre's Cardiac Precision Medicine Program. "This means we lack effective drug therapy, we can't predict outcomes, can't guide parents as to what they should expect or counsel them about the future risk of another child with this condition."
For these reasons and more, Dr. Mital (pictured above) is leading the first trans-Atlantic partnership to fill this gap in genetic knowledge. It's called "Personalized Genomics for Congenital Heart Disease", or PROCEED.

PROCEEDing to find answers
In PROCEED, researchers will study the genetic makeup of patients with TOF and TGA to understand why some acquire a more severe congenital heart disease while others inherit a milder form.
This will help physicians not only give families a more accurate prognosis, but also make more informed decisions about the best treatment option. If we knew the disease severity in TOF, for instance, it would help uncover those at higher risk of developing right ventricle dysfunction. From this, we'd know when a second surgery should be performed or when a valve should be replaced.
The Ted Rogers Centre is collaborating with leaders in the field from The Netherlands and Germany, each of whom has a large biobank and a common interest in congenital heart disease. Together, they will build novel bioinformatics tools that will help to identify the gene defects responsible for TOF and TGA. (For its potential to foster precision medicine in this area, PROCEED earned funding from ERA PerMed, a European-based funding arm of 23 countries.)
"Several genetic institutes working together allow us to increase sample sizes and capture a more diverse population," says Dr. Mital, one of four Ted Rogers Centre scientific leads. "This in turn creates a robust pipeline that translates findings across broader geographic regions, ultimately harmonizing the way we analyze the genome – and expediting discoveries."
A new pipeline to discovery
The genome is vast, each of us carrying more than four million variants. Most are benign, while some may contribute to disease. While it takes only a few hours to perform whole genome sequencing on one person, wading through 4 million variants to uncover the damaging ones can take significant time. It also can't be done manually.
Typically, genetic researchers access resources from public databases that help predict which variants are damaging, whether they are rare or not in the general population, and other key data. This wide scope of information is then analyzed to interpret whether any one variant is pathogenic or benign.
In PROCEED, these resources have the potential to be far more robust thanks to vastly larger sample sizes. With such diverse data, researchers will work to create a sensitive, accurate pipeline that both predicts and more efficiently detects disease-causing variants. If all goes well, PROCEED will set the precedent about how to share genetic data across continents while meeting the laws and requirements of different nations.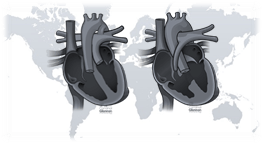 Informing families, helping scientists
With a validated pipeline, the team hopes to make data available to the global scientific community so others can join the effort to uncover unsolved clinical questions about congenital heart disease.
"As it stands now, we really aren't tapping about 98 per cent of these four million variants," Dr. Mital says. "Improving on this percentage has the potential to help advance treatment for cyanotic heart disease if, for instance, we can identify the reasons why a right ventricle fails."
If researchers learn important findings from families who have participated in PROCEED, they will have a system to return results to them in real time rather than when the study concludes three years from now. "This will help bridge the potential delays that naturally occur between science and the clinic," Dr. Mital says.
Ultimately, this work points to the ability to offer genetic testing to expectant mothers, particularly those with a family history of heart issues. If a genetic defect is found, families can receive early counselling, an understanding of the severity of the disease and, once the baby is born, insight into what surgeries will likely be needed and when.
***
PROCEED is a collaboration between Seema Mital (The Hospital for Sick Children); Connie Bezzina (University of Amsterdam); Marco Post (St. Anonius Hospital, The Netherlands); Marc-Phillip Hitz (Schleswig-Holstein University Hospital, Germany); and Marc Fiume (DNAStack, Canada).
Photo at top: Dr. Seema Mital