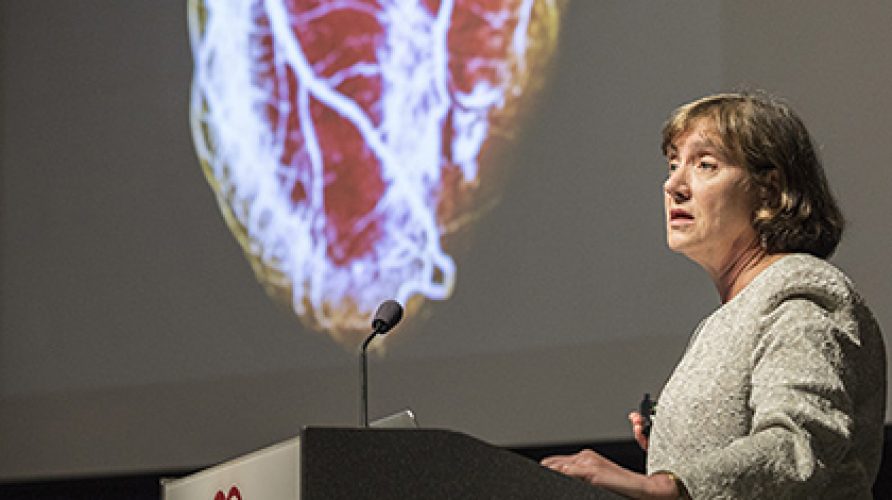 It is with great pleasure that we announce the fourth annual Ted Rogers Centre Heart Failure Symposium, to be held in Toronto from May 3-4, 2019. International experts joining the meeting include Dr. Christine Seidman, director of the Cardiovascular Genetics Program at Brigham and Women's Hospital (pictured above), Harvard radiology professor Peter Caravan, and Dr. Junichi Sadoshima, a world leader in the field of cardiac growth and survival signaling at Rutgers University.
At Canada's leading conference on heart failure, faculty will explore cutting-edge innovations in precision medicine, basic and translational research, molecular imaging, bioengineering, and much more.
New for 2019: Our program on Saturday, May 4 is devoted to the role of primary care physicians in the management and prevention of heart failure. Leading experts will explore a range of topics, from translating a cardiology consult to the use of ECHO to genetic testing to helping patients with type 2 diabetes and renal disease prevent the onset of heart failure.
For all the details, visit https://www.trchrsymposium.ca