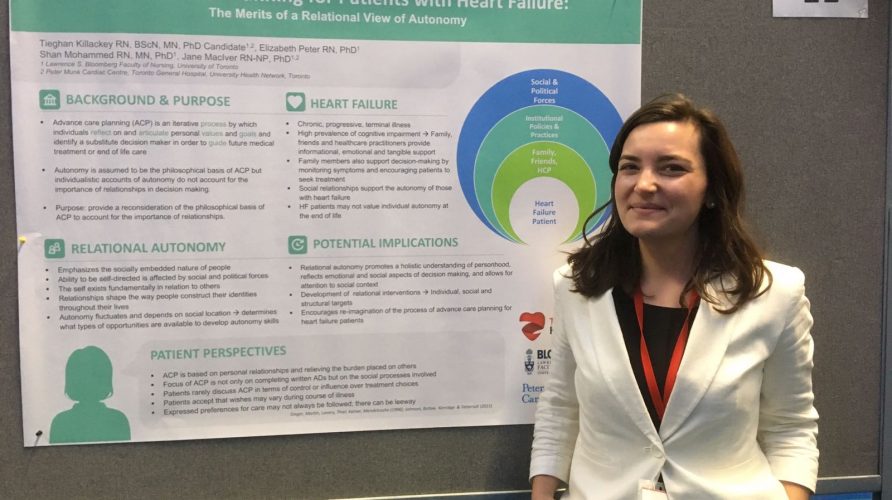 For heart failure, as for most incurable chronic diseases, no patient's trajectory follows the same script. With the innovations of modern medicine, people live longer and can achieve a better quality of life while they follow that trajectory which ultimately leads to end of life.
A complicated disease breeds an uncharted disease path: adults with heart failure can cycle through hospital stays, clinic visits and living quietly at home. When symptoms worsen, they may be admitted to hospital. Once their symptoms stabilize they can return home, although often not at the same level they were at before they were hospitalized.
In the meantime, heart failure remains ultimately fatal. Today, it can be difficult to predict when any one patient has actually reached the final stages of their illness. Because of this challenge, many people die in the hospital, often receiving aggressive interventions, when they could have been managed at home.
How we reconcile this issue from a health-care perspective lays in better communication.
It takes a conversation
A nurse at Peter Munk Cardiac Centre, Tieghan Killackey is pursuing a bioethics PhD at U of T's Lawrence S. Bloomberg Faculty of Nursing. In 2017 she earned a Ted Rogers Centre Education Fund grant for a project that takes a fresh look at end of life care and communication for patients with heart failure.
"Advance care planning is a process, a conversation over time where health-care providers learn a patient's values and goals in life, what is most important to them," Tieghan says. "And then we ask: how can we fit the care provided within that scope? The key is not to wait until it's too late."
Talking about death can be difficult, but it is necessary. For a patient with heart failure whose wish is not to live as long as possible but instead to maximize their remaining experiences outside the hospital, their treatment plan may look quite different than someone who wishes the opposite.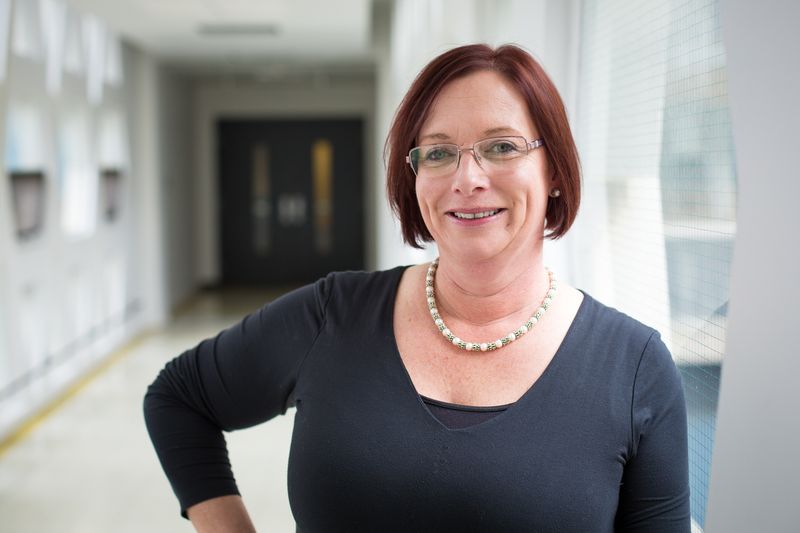 Tieghan, who is mentored by Ted Rogers Centre nursing professor Jane MacIver (left) and U of T professor Elizabeth Peter, says providers can support both patients and their family members in making difficult health-care decisions. It isn't simply about understanding how one wishes to spend their last months but instead reflecting on their overall life goals – and tailoring treatment accordingly at any stage of the disease.
A new relational model
Tieghan's approach to understanding advance care planning focuses on more than just an individual making isolated decisions. The method she envisions involves moral philosophy, where autonomy is viewed as a relational experience, a social achievement. Each of us is raised in a society with integral relationships outside of our own thoughts, which shapes our values.
"Recognizing that other people help construct our life and decisions is especially relevant to end of life care," Tieghan says. "When we talk to patients, they are often focused on not being a burden to family, or knowing their children will be okay; they are typically less concerned with their own wishes. Their interests lie in those relationships."
Advance care planning is a realistic intervention to address this sensitive subject. Tieghan's project is a "relational" model for each patient to draw on their human resources – because heart failure treatments should include all of these people rather than one person left to decode a life with heart failure by themselves.
"After all, caregivers and someone's friends and family are very much impacted by their loved one's disease and the decisions made in treatment," Tieghan adds.
Granted, this concept has philosophical roots and thus hasn't been explored much in a clinical setting. To that end, Tieghan's PhD study will explore how people with heart failure, their social networks, and health care providers navigate these conversations, amid a broader analysis of policies and practices that shape their understanding. This is how one attempts to map the experience of autonomy in advance care planning.
Are we doing the best we can?
This is about confronting a complex challenge from an ethical standpoint: are we doing the best we can?
Tieghan said her early experiences as a cardiac surgery nurse helped shape this project, which she hopes will lead to a new model for advance care planning.
"As a novice nurse coming in, I was so excited to make people better," she says. Many patients would have major surgery and go home days later. But for some, it did not go so well. Heart failure is complex and it's natural for us as health-care providers to get wrapped up in how to help our patients, but sometimes we risk losing sight of the big picture."
She believes that nurses, who spend considerable time with patients and their families, are uniquely positioned and trained to lead the type of communication required for advance care planning.
Ideally, a patient's entire health-care team could be part of this process: finding the time for the delicate but vital conversations with patients and families about what they want most over the next few years.
****
Photos
At top: Tieghan Killackey at her poster presented at Heart Failure Update 2018
In story: Ted Rogers Centre member Jane MacIver