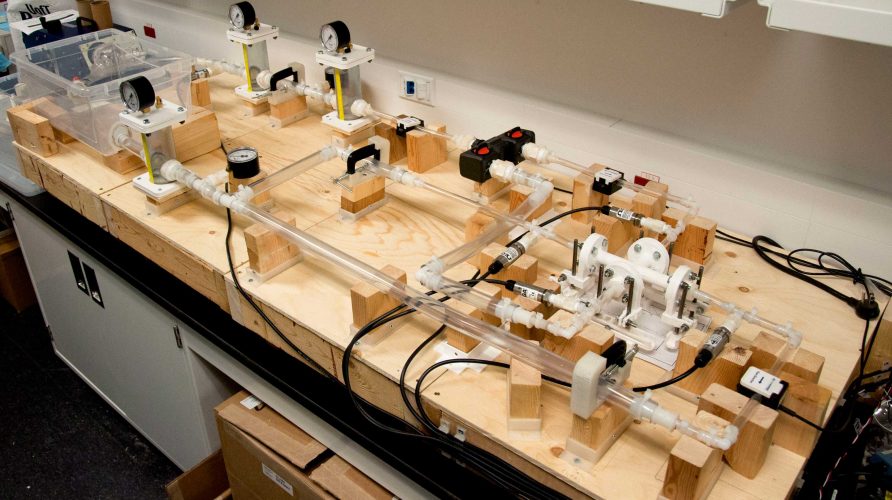 One of three Ted Rogers Centre Innovation Fund awards in 2016 went to a research group pursuing a novel mechanical support system for children and adults who have a failing "Fontan" circulation.
Patients born with only one functional ventricle need multiple open-heart surgeries to make the circulation sustailable. The Fontan operation permits children born with this type of congenital heart disease to survive but due to the lack of a second ventricle pumping blood to the lungs, patients with the Fontan circulation have a high rate of late circulation failure and death.
The number of adolescents and adults with Fontan circulation has been exponentially growing worldwide. At least 1,000 patients are estimated here in Canada. Fortunately, there are novel devices being explored in research that could potentially function function as that second ventricle, and thus reduce the long-term risks these patients face.
Dr. Osami Honjo (SickKids) has collaborated with Dr. Lucy Roche (UHN), Cristina Amon (U of T) and Dr. Thomas Forbes (UHN), combining expertise in cardiovascular medicine and mechanical and biomedical engineering.
Together, they aim to develop just such a mechanical device, one that can improve the physiology and pumping ability of these patients' hearts. Collaboration is key to this research as, combined, SickKids and UHN have the world's largest Fontan population – thus are the ideal locations to meet this challenge.
As it stands there are no medications to treat Fontan failure, nor any medical devices to support patients as a bridge to a successful heart transplant. Dr. Honjo will guide this project, which will study this circulation in many different degrees, in patients at many ages, to understand its pathology and improve patient outcomes.
Using computational fluid dynamics, they will build an innovative new device that is minimally invasive, which will help patients live longer and have better transplant outcomes.
(Picture at top: a wooden platform that a mock circulatory loop of the Fontan circulation)