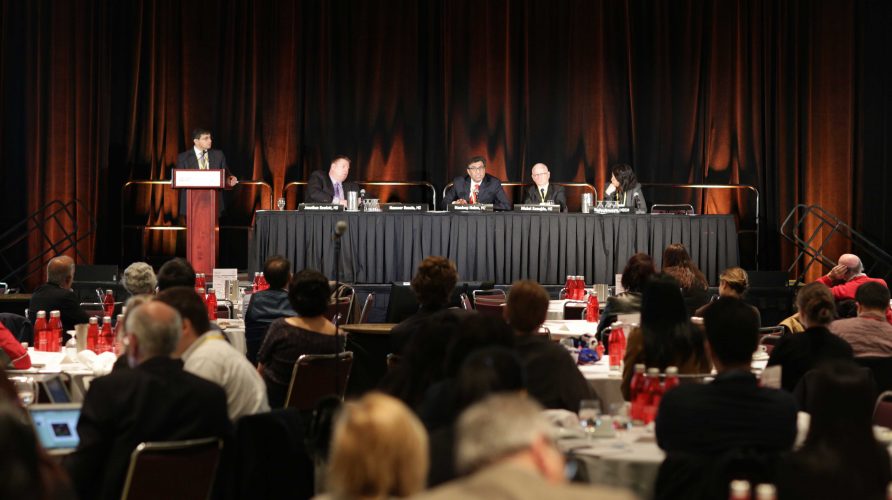 At Canada's largest meeting devoted to heart failure – and second-largest cardiovascular meeting overall – nearly 500 clinicians and researchers united in an event focused on the latest in advances for one of the world's most damaging diseases.
Heart Failure Update 2017 marked a huge success with the Ted Rogers Centre for Heart Research joining the Canadian Heart Failure Society for the first time in welcoming a faculty of 50 international, Canadian and local experts to the Metro Toronto Convention Centre on May 12 and 13.
The event drew world-renown speakers from such international institutions as Harvard University, Brigham and Women's Hospital, University of Oxford, University of California-San Diego, University of Utah, Cincinnati Children's Hospital, and University Pierre et Marie Curie in Paris.
The diverse agenda explored a wide range of pressing issues and innovations in clinical care and in scientific exploration around a disease that affects more than 1 million Canadians. Topics ranged from stem cell therapies to advanced heart failure to fibrosis to remote patient monitoring to atrial fibrillation to the intersection of heart failure and diabetes as well as renal disease. The meeting faculty included, for the first time in Canada, a patient who led an entire workshop around advocating for the needs of those living with the disease.
Videos will soon be available at www.hfupdate.ca.