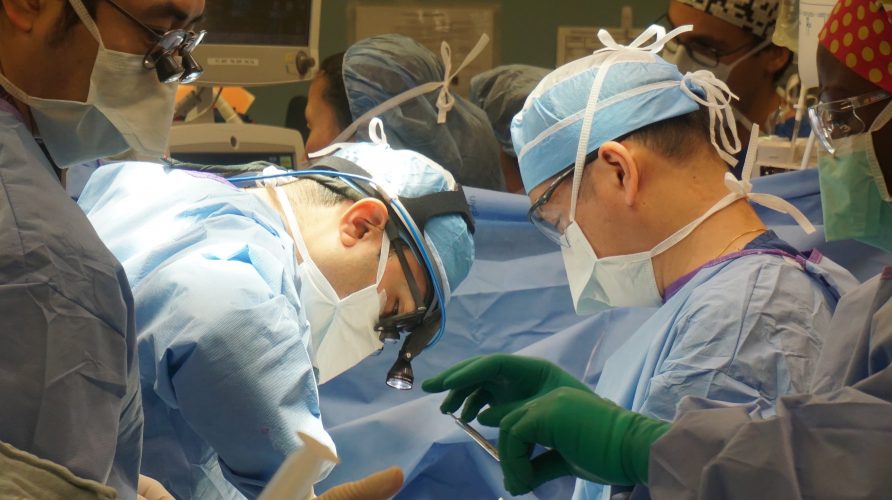 On the fourth floor of the Peter Munk Cardiac Centre, Gail Power takes great pleasure in watching the smile return to the face of Robert, her husband of 44 years. Especially since it was only a few short months ago that Robert's chances for survival looked bleak.
"Life was not worth living," says Robert, recalling the daily struggles he coped with as his heart function deteriorated. "I had no energy at all. "I could not play with my grandkids or help out friends with household projects. My heart condition deteriorated to a point where I had difficulty with simple tasks such as dressing and taking care of myself."
In 2006, to help control his arrhythmia, doctors treated Robert with an implantable cardioverter defibrillator (ICD). It helped control abnormal heart rhythms and contain any dangerous arrhythmias, but as his condition worsened, the ICD began to fail.
Eight years later, Robert's heart function had regressed to stage D heart failure, where conventional therapies and symptom management strategies no longer worked.
First in Canada
On Halloween Day, 2014, a surgical team led by Dr. Vivek Rao, chief cardiovascular surgeon at the PMCC, successfully implanted a novel mechanical device into Robert's heart. The surgery was part of a first-in-Canada clinical trial for the HeartMateTM. It was the most advanced technology available in mechanical circulatory support.
"Robert's options were rapidly running out and given the increasingly weak state of his health, a transplant was simply not an option," says Dr. Rao. "This assistive device was his only real lifeline."
The HeartMateTM III is designed to replicate the pumping action of a heart that is too fragile to pump on its own by replacing the failing muscle's left ventricle. For a high-risk patient like Robert, it meant less invasive surgical implantation, reduced blood trauma and better portability with an active lifestyle. Dr. Rao says it should prove to be a more durable device that has a greater handling of the blood flow, and anticipates fewer adverse complications than older models.
"The device takes some time getting used to," explains Robert. "I know the healing process takes time, but I'm feeling better each and every day. I have hope again."
For Gail, the advantages of Robert's new heart pump have been immediate. "There really wasn't much of anything that Robert could do anymore," she says. "I've seen a big change in him in such a short time. And he smiles a lot more now."