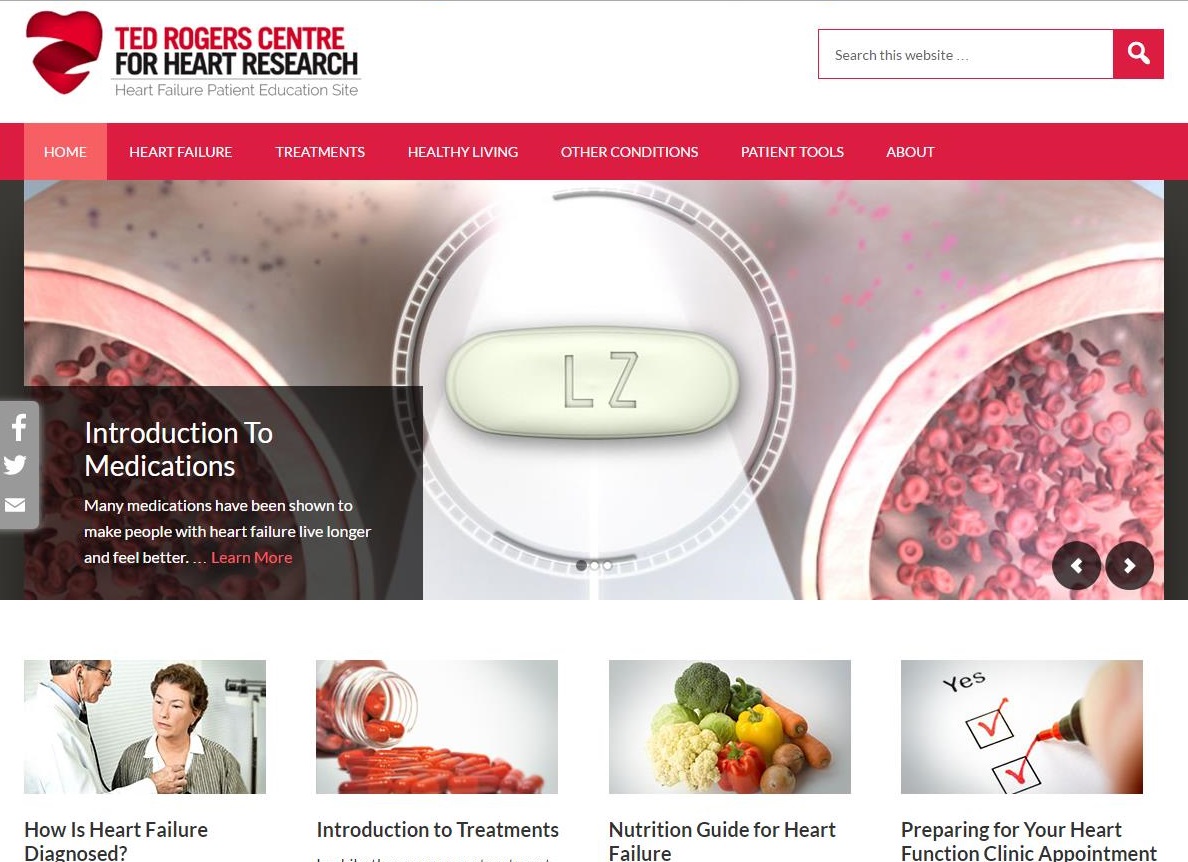 The Ted Rogers Centre for Heart Research patient education website can be found at Tedrogersheartfunction.ca.
Filled with heart failure information developed by medical experts, it is created by team members at the Peter Munk Cardiac Centre and led by Dr. Peter Mitoff, who now directs the heart function clinic at St. Josephs' Health Centre in Toronto.
Heart failure requires key lifestyle and diet modifications, with a focus on decreased salt and fluid-intake, and vigilance around taking the prescribed medications. Patients can trust this site as an extension of the medical advice they would get from their health care team. The site explores heart failure, its treatment, optimal lifestyle choices, related cardiac and vascular conditions, and easy tools like a daily weight record.
The more that patients knows, including the ability to better monitor tell-tale symptoms like excess fluid buildup, the greater their quality of life including a reduced risk of readmissions to hospital.
"Nothing like this has existed before, so being able to access an online resource that is simple to understand and provides important medical information about this disease in different, interactive formats is invaluable for heart failure patients like me," says Jennifer Ward-Billingham, 27, a Toronto childcare worker who developed a cardiac condition five years ago and experiences acute episodes of heart failure.
"It has been difficult to explain the disease to my family and friends. This site is a perfect platform for making people aware of the reality of living with heart failure."