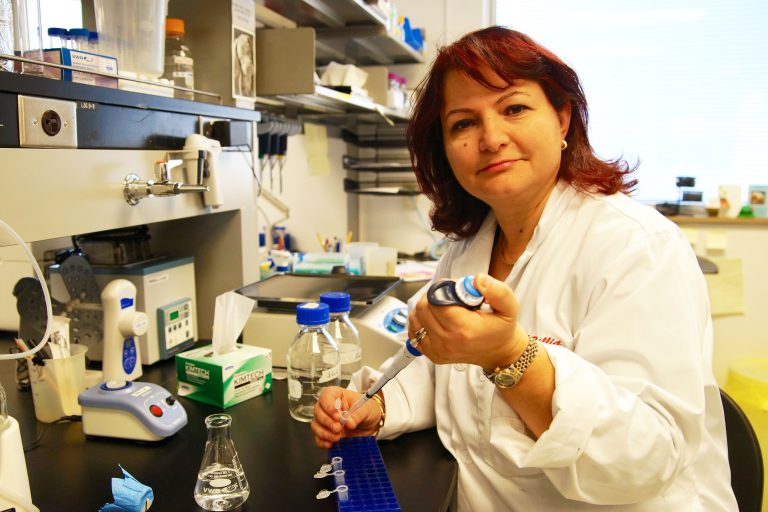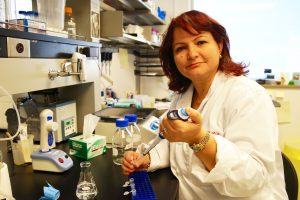 Collaboration drives the Ted Rogers Centre for Heart Research, which draws scientific experts in diverse, complementary fields. Key to our mission is developing novel research ideas born from that blended expertise – investigators working in parallel to develop new solutions to the complex disease of heart failure.
One strategy to spark such collaboration is our Innovation Fund.
Innovation Fund
The Centre's Innovation Fund guides the discovery and development of novel therapies and approaches to treating heart failure. Fund awards include seed grants of up to $200,000 over two years and larger, strategic awards of up to $1 million over three years.
The following stories explore the first three seed grants awarded:
A new device to fix failing circulation
Hypertension, infection and non-ischemic cardiomyopathy
Fishing out new therapeutic pathways for heart disease

Areas of Focus
The Centre works in the following areas, with heart failure as the ultimate focus:
Translational genomics
Cardiac genetics
Cardiac health technology
Heart function outcomes
Heart function systems biology
Congenital heart disease
Regenerative medicine
Immunology
Bioengineering
Cardiac tissues and cellular systems
We welcome any innovative ideas and opportunities for collaboration that supports our mission, both in Canada and around the world. If you see a home for your idea within our pillars of expertise, please write to us at communications@trchr.ca.
Why partner with this Centre?
We welcome collaboration with industry across our tri-focus of clinical care, genetic research, and regenerative medicine. Why partner with us?
I) World-leading researchers: The Centre is embedded in the health-care and technology hub of Toronto, and its members are experts within three leading institutions. The Hospital for Sick Children is widely regarded as one of the world's top pediatric hospitals. University Health Network is Canada's largest research hospital, with cardiology one of its prime foci. Ranked by scientific paper performance, the University of Toronto is routinely in the top five universities in the world for research.
II) New ideas: The Centre is devoted to health-care innovations that are entirely novel. We conduct and fund research projects that carry the greatest likelihood to translate into clinical practice. Our leadership and advisors ensure we are advancing at all times, testing the true limits of potential for new ideas.
III) Collaborations: Partners gain access to the powers of collaboration and simultaneous expertise in genetics, stem cells and regenerative medicine, and advanced clinical innovations for cardiovascular patients. This tandem approach generates rare and promising opportunities for industry.
IV) Focus on commercialization: We understand that intellectual property stemming from basic or academic research often requires further refinement in order to interest potential investors or companies. The Centre is structured in a way that supports the commercialization of early innovations, with the aim of bringing real products to market.
V) Potential impact: The Centre's prime focus is heart failure, one of the world's most burdensome and costliest chronic diseases. Our partners have the opportunity to make meaningful change in the lives of 1 million Canadians with heart failure, and beyond.