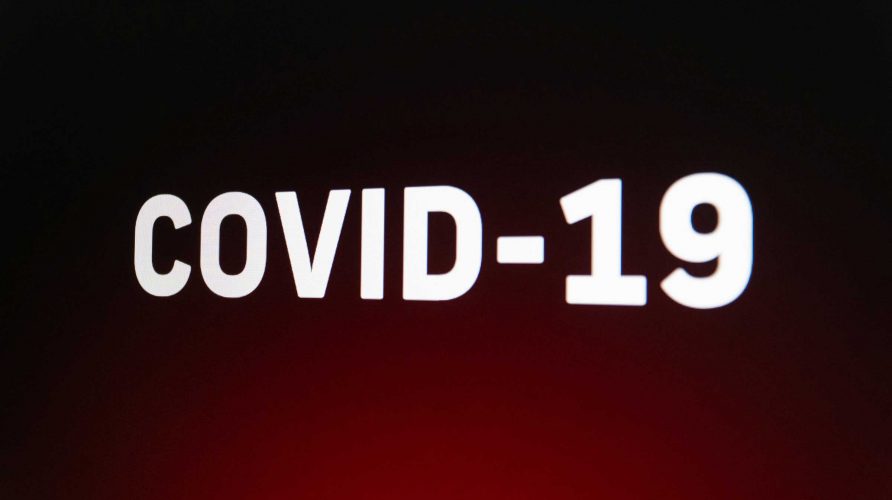 To help spread awareness of important information as it unfolds regarding the COVID-19 crisis and how it impacts cardiovascular health and the lives of people with heart disease, we will update this list of resources here.
Cardiac effects of Covid-19: Review a presentation used by our executive director in a lecture series for cardiology residents.
ESC Guidance for the Diagnosis and Management of CV Disease during COVID-19: Updated April 21
Cardiovascular medications and the heart: This quick report from the CCS and Canadian Heart Failure Society addresses concerns around use of certain heart meds and anti-inflammatory drugs as it relates to COVID-19. For patients and clinicians.
Community care for heart patients during pandemic: The CCS has issued this guidance for community cardiologists toward pre-emptive care that will limit their patients' trips to the hospital, direct patients to specialized care, and reduce the burden on family physicians.
Clinical guidance for cardiovascular care team: A bulletin from the American College of Cardiology gives guidance to clinicians.
Cardiac interventions during the pandemic: The Canadian Association of Interventional Cardiology explores precautions and procedures for coronary and structural cardiac interventions in this report.
European Society of Cardiology resources: Videos, stories, resources and recommendations from the ESC for clinicians.
American Heart Association resources: Information for patients and health-care professionals from the AHA regarding COVID-19.
American College of Cardiology resources: The ACC has set up a hub for clinical guidance during regarding COVID-19.
Studies of note
"Advances in the relationship between coronavirus infection and cardiovascular diseases" – Biomed Pharmacother, May 13
"Association of Treatment Dose Anticoagulation with In-Hospital Survival Among Hospitalized Patients with COVID-19" – JACC, May 5
"Cardiovascular Disease, Drug Therapy, and Mortality in Covid-19" – NEJM, May 1
"Renin–Angiotensin–Aldosterone System Blockers and the Risk of Covid-19" – NEJM, May 1
"Myocardial injury and COVID-19: Possible mechanisms" – Life Science, April 28
"Society for Cardiovascular Magnetic Resonance (SCMR) guidance for the practice of cardiovascular magnetic resonance during the COVID-19 pandemic" – J Cardiovasc Magn Reson, April 27
"Cardiovascular comorbidity and its impact on patients with Covid-19" – Eur Res Journal, April 26
"Renin–Angiotensin–Aldosterone System Inhibitors in Patients with Covid-19" – NEJM, April 23
"Covid-19: Doctors should be alert for signs of myocardial injury" – BMJ, April 23
"Cardio-oncology Care in the Time of COVID-19 and the Role of Telehealth" – JACC Cardio-oncology, April 22
"Management of Acute Myocardial Infarction During the COVID-19 Pandemic" – J Am Coll Cardiol, April 21
"The Science Underlying COVID-19: Implications for the Cardiovascular System" – Circulation, April 15
"The double burden of disease of COVID-19 in cardiovascular patients: overlapping conditions could lead to overlapping treatments" – Eur J Epidem, April 15
"COVID-19: Crisis Management in Congenital Heart Surgery" – Annals Thor Surg, April 11
"Myocardial localization of coronavirus in COVID-19 cardiogenic shock" – Eur J Heart Failure, April 10
"Perspective: cardiovascular disease and the Covid-19 pandemic" – Basic Research in Cardiology, April 10
"Interim Guidance for Basic and Advanced Life Support in Adults, Children, and Neonates With Suspected or Confirmed COVID-19" – Circulation, April 9
"Cardiopulmonary Resuscitation During the COVID-19 Pandemic: A View from Trainees on the Frontline" – Circulation, April 9
"Cardiac and arrhythmic complications in Covid-19 patients" – J Cardiovasc Electrophysiol, April 9
"Physical inactivity and cardiovascular disease at the time of COVID-19" – Eur J Prev Card, April 9
"End-stage Heart Failure with COVID-19: Strong Evidence of Myocardial Injury by 2019-nCoV" – JACC Heart Failure, April 7
"Guidance for Cardiac Electrophysiology During the COVID-19 Pandemic from the Heart Rhythm Society COVID-19 Task Force" – Circulation, March 31
"Commentary: What is the relationship between Covid-19 and cardiovascular disease?" – Int J Cardiology, March 31
"Initial COVID-19 affecting cardiac patients in China" – European Heart Journal, March 31
"Covid-19 in Critically Ill Patients in the Seattle Region" – NEJM, March 30
"Cardiovascular Implications of Fatal Outcomes of Patients With COVID-19" – JAMA Cardiology, March 27
"Association of Cardiac Injury With Mortality in Hospitalized Patients With COVID-19 in Wuhan, China" – JAMA Cardiology, March 25
"COVID-19 and Cardiovascular Diseases" – JAMA Cardiology, March 25
Renin-Angiotensin System Blockers and the COVID-19 Pandemic – Hypertension, March 25
"Critical Organizational Issues for Cardiologists in the COVID-19 Outbreak: A Frontline Experience From Milan, Italy" – Circulation, March 24
"Coronavirus Disease 2019 (COVID-19) and Cardiovascular Disease" – Circulation, March 21
"Cardiovascular Considerations for Patients, Health Care Workers, and Health Systems During the COVID-19 Pandemic" – JACC, March 19
"Are patients with hypertension and diabetes mellitus at increased risk for COVID-19 infection?" – Lancet, March 11